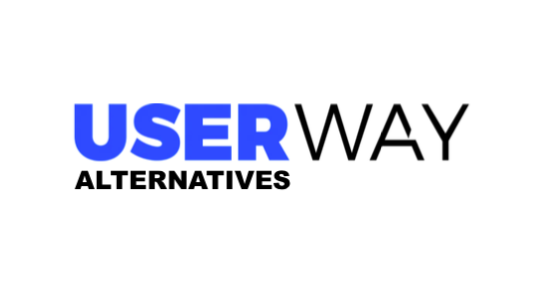 Are you looking for UserWay alternatives? A web accessibility solution provides all major aspects such as compliance monitoring, consistency, reliability, and a solution that is easy to use.
Website accessibility is no longer a choice. It has become a necessity, especially for small and medium-sized business owners. Web accessibility software saves time and provides shortcuts to website owners. Famous for its free accessibility widget, UserWay is an excellent solution to achieve compliance.
Now the question is, does it get the job done? The answer is both yes and no. UserWay resolves some of the issues, but it does not provide 100% compliance to the web accessibility laws. People are looking for new service providers that offer a complete package. Therefore, it is a good idea to look at some of the alternatives or competitors of UserWay.
UserWay Brief Review

Being a free accessibility tool/widget, UserWay supports over 30 languages. It offers compliance with different accessibility laws and guidelines such as WCAG 2.1, Americans with Disabilities Act (ADA), Section 508 of Rehabilitation Act, ATAG 2.0, and EN 301-549.
What does it offer?
Compatible with different platforms like WordPress and Wix, UserWay is a widget that can be easily installed. It offers basic features to adjust usability functions like changing font size, adjusting color contrast, etc.
Other than the free widget, it also offers paid programs having exclusive features. Their accessibility audit starts at $1850 and provides a detailed checkup, and then gives recommendations on weaknesses. However, they do not implement those recommendations, and your in-house department will have to do it themselves.
Another program they offer is the accessibility scanner. This feature provides real-time accessibility monitoring and does high-volume scans quickly. Then a report is provided with recommendations to fix the issues.
Pros
Easy to set up and user-friendly interface
Addresses the usability issues
Allows the user to customize the design, including color contrast, font style, font size, etc.
It makes the website keyboard accessible to some extent
Provides accessibility statement
Cons
Very basic screen reader
Flashing GIFs are not detected and removed
It does not help people with cognitive disabilities by simplifying language/content
Why is it a good idea to look for UserWay alternatives?
The free version of UserWay does not cover all the requirements of WCAG. Absolute compliance comes with a heavy price. Further, it does not offer accessibility monitoring services. And if the website changes significantly in structure and content, there is a chance that the website might not retain its compliance. These are some of the reasons why it is a fine idea to look for UserWay alternatives.
UserWay alternatives/competitors
These are some of the very best, top-rated UserWay alternatives to look out for:
AccessiBe
EqualWeb
Compliance Sheriff
AudioEye
UsableNet
Interactive Accessibility
Max Access
eSSENTIAL ACCESSIBILITY
Deque
Adally

Rated 9.7
AccessiBe is one of the leading choices when looking for UserWay alternatives. It provides compliance covering all the disabilities. Starting at $49 a month, AccessiBe comes with various features like a user-friendly interface, keyboard navigation, screen reader, and magnifier.
This service provider also offers real-time monitoring, which refreshes the website automatically to find updates that could go against compliance. It strives to see improvements in its system through collaborating with its users. Just like UserWay, it has a downside which is not achieving 100% compliance.

Rated 9.6
EqualWeb is a free google chrome extension having more than a hundred million users worldwide. With core features like image description, screen magnifier, and a blinking block option that turns off animations and flashing, it helps websites comply with WCAG 2.1, ADA, and other laws.
Once your website meets the accessibility criteria, it provides a statement on it. Other than the free widget tool, EqualWeb offers premium features with plans starting at $390. They also provide a warranty of up to $1 million, but that is limited to their full remediation plan.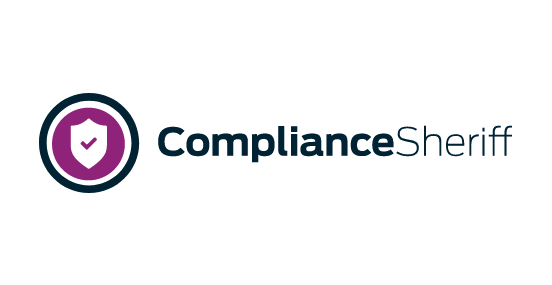 Rated 9.5
Compliance Sheriff is another great UserWay alternative to look at. Just as the name suggests, it makes sure compliance is achieved. To achieve accessibility, it runs automated scans to find weaknesses in the websites.
This solution provider offers customized testing to comply with specific guidelines. It also provides analysis for solutions in case you are being sued. One of the few downsides of this compliance checker is that the pricing of their plans is not transparent. Other than this, the option of live chat is also not available.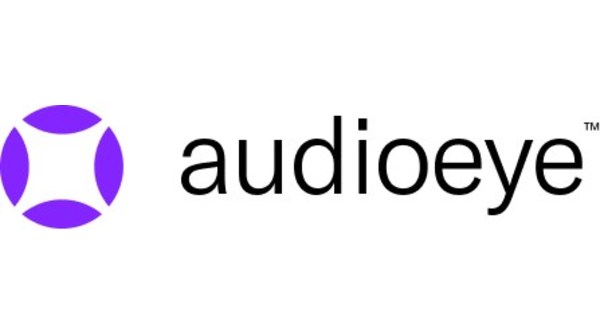 Rated 9.3
With its AI-powered algorithm, AudioEye provides accessibility and scores them from 0 to 100 based on compliance. It comes with three different plans (pro, managed, and enterprise) according to the user's needs. Each of them having slightly more features than the others.
The highlights of AudioEye include website monitoring, generating accessibility reports, and allowing users to make their mobile applications accessible. It offers a 30-day free trial to check their plans and see what works best for your website.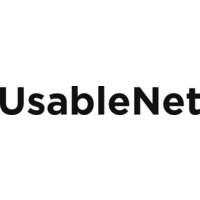 Rated 9.3
In the list of UserWay alternatives that offer their services for free, UsableNet comes on top. It is a one-stop-shop as it provides testing of the website, recommends solutions, and generates a report in one go.
UsableNet gives accessibility training as well. You can contact their customer support through email, and there is an option to contact them via live chat. Although it is a very good option to consider when looking for alternatives/competitors, keep in mind that they have a very limited range of unique tools available for accessibility.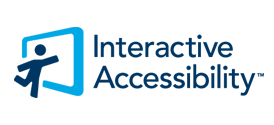 Rated 9.2
Being one of the top-rated accessibility solutions in the market, Interactive Accessibility offers it all. From website accessibility to mobile and pdf accessibility, their core strategy has been to achieve compliance manually.
They have an accessibility audit that does an in-depth analysis of the compliance levels of the website. Transparency to the customers has always been their game when communicating procedures. However, when it comes to pricing, they do not have a standard package to offer. You have to request a quote according to your needs.

Rated 9.1
Max Access is an automated web accessibility solution provider. It has a very user-friendly system comprising three components. An AI system, accessibility toolbar & dashboard, and reports.
They claim that 100% compliance is achievable through automation. Their standard plan starts at $37 a month and goes up to $74 for larger plans depending on the website's requirements.

Rated 9.0
Just like every other UserWay alternative, eSSENTIAL also starts with scanning the website for bugs and issues. It finds compliance violations, followed by a series of recommendations to fix those issues. And finally generates an audit report.
One feature that distinguishes it from the rest of the service providers is that it offers a brand disability channel. This creates a separate welcoming page for people with disabilities so that they can easily access all the information available on the website. Through eSSENTIAL, you can claim 100% of accessibility compliance on your website.
One area where they lack is transparency and customer support. Their prices are not standard and are displayed on the website. Also, they have no live chat option to communicate with their representative in case of any query.
Rated 8.9
Deque is another accessibility solution that offers 100% compliance to website owners. However, it is a bit different in its approach than most of the alternatives. The difference comes in the applicability of its tools. Most of its tools are applied while developing the website rather than after it's up and going.
It comes with features like web extensions, developing tools and auditing tools, etc. Deque has one of the finest customer supports as well. The only area where it lacks is the pricing is not standard. You have to request a free demo and consultation first. After that, the price will be quoted to you according to your custom plan.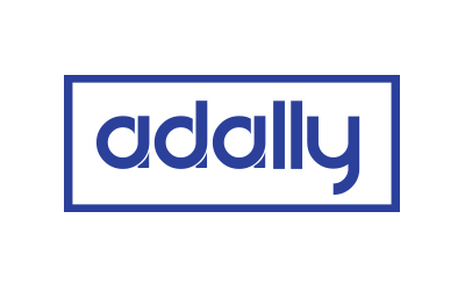 Rated 8.8
The final UserWay alternative in our list is Adally. It is a hybrid solution to achieve website accessibility. Using both its automated and manual strategies simultaneously, Adally comes with two plans for its customers.
The first plan it offers is the business plan. It is easy to use and requires no technicalities from the users. The other option it gives to its users is the developer plan. It is targeted for developers who go into the slightest of details while programming and developing the website, ensuring that 100% compliance is achieved.
Like eSSENTIAL ACCESSIBILITY, Adally also has a parallel website framework dedicated to people with disabilities that transforms a normal webpage into an ADA compliant version. Like most of the alternatives in the list, this compliance achiever also lacks in making its price transparent.
Bottomline
Web accessibility has been the talk of the town these days. Make sure you choose the right service provider that fits your needs. It is important to know which one works best for your website.
If you are looking to achieve absolute compliance, there are plenty of good UserWay alternatives available in the market. These alternatives or competitors may help you achieve your goal, followed by some amazing benefits such as avoiding heavy lawsuits, getting your website SEO optimized, and getting a wider reach with a better user interface.