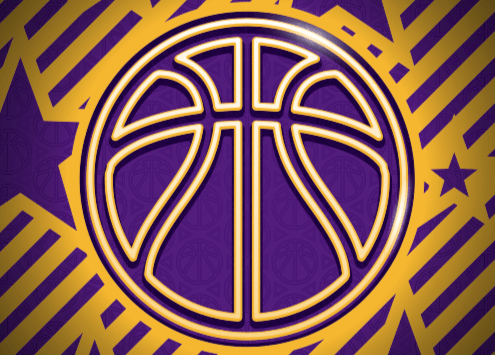 The Golden State Warriors, LLC became the latest high-profile company to have website-related Americans with Disabilities Act lawsuit leveled against them. This happened on January 21, 2021, when a class action complaint was filed in the U.S. District Court for California Northern District (San Francisco) alleging 'the Warriors website' is not fully accessible to blind and visually impaired customers.
Blind plaintiff Kyo Hak Chu demands the sum of $5million for settlement on behalf of herself and those with the same circumstances. She claims she could not benefit from 'full and equal access to the accused website as a visually impaired user. And since the website, Warriors, is a store that makes up public accommodation, the Warriors have violated 42:12101 ADA.
The company's failure to attain 'full and equal access' to visually impaired customers on its websites also disregards the Unruh Civil Rights Act (UCRA) since it is located in California. Like the influence of the ADA on the Chu v. Golden State Warriors, LLC case, the UCRA also declares discrimination based on numerous privileges, including sex, color, origin, medical condition, marital status, sexual orientation, immigration status, and disability. Besides, the 'UCRA' is relevant to all businesses such as:
restaurants
hotels and motels
hospitals
beauty and barber shops
retail establishments
Having an ADA lawsuit-free Website is a Necessity for The Golden State Warriors
Achieving complete website ADA compliance is unavoidable for online businesses in recent times. Since the covid-19 ravaging effects on the world, business transactions have been carried out thoroughly on websites than brick and mortar locations, leaving the unyielding websites vulnerable to ADA lawsuits. But then, are these companies determined? Do they prefer paying attorney fees rather than ensuring compliance with the ADA?
ADA (Title III) forbids discrimination against disabled customers' in equal and full benefits of goods and services …of any place of public accommodation.' The World Wide Web Consortium (W3C) has in its store standards for companies to use for ADA compliance. Among the recent issues addressed by the court of law, websites must strive to reach WCAG 2.1 to ensure compliance.
As referenced in the docket information in Chu v. Golden State Warriors, LLC, the purpose of 42:12101 American w/ Disabilities Act is to:
provide a national mandate that is comprehensive and clear for the elimination of discrimination against disabled individuals
provide enforceable standards that is clear, strong, and consistent in addressing discrimination against disabled individuals
ensure that the Federal Government enforces the 42:12101 standards established on behalf on behalf of disabled individuals, and
invoke congressional authority to address significant areas of discrimination faced by disabled individuals daily.
The Irony of Attaining Full Website ADA Compliance
It is a win-win situation for companies when online users with disabilities feel indifferent from other users when accessing their websites. Especially when these companies can quickly identify customers with a disability that are not accommodated on their sites. They get to avoid career plaintiffs who are into the business of filing ADA-related lawsuits against companies. In a bid to fight for fellow disabled users and to have them pay a considerable amount of money for settlements.
Having an ADA lawsuit-free website requires
a continuous audit for WCAG 2.1 compliance with detailed record-keeping for every effort made.
accessibility statements that describe these compliance efforts should be posted on the website.
company's contact information for complaints as users might still have difficulties navigating the websites.
regular training of employees on website's ADA compliance
However, with all these regularities in check –continuous audit, accessibility statements, and feedback channels; companies might still be vulnerable to ADA-related lawsuits at any slightest loophole created. Like the Chu vs. The Golden State Warriors, even the high-profile ones are not left out because ensuring full ADA website compliance is similar to hitting a moving target.
The Floodgates of ADA Website Accessibility Lawsuits
Being the first website accessibility case to go to trial, the Ninth Circuit's decision on Gil vs. Winn-Dixie's case in 2017 gave birth to similar lawsuits in multitudes. The decision held that Winn-Dixie's website was not accessible to blind and visually impaired users and, as such, violated the Americans w/ Disabilities Act (Title III). However, on April 7, 2021, a split panel in the Eleventh Circuit reversed the Ninth Circuit's decision.
The Eleventh Circuit held that Winn-Dixie's website inaccessibility is not a violation of the ADA so long plaintiff Gill could still access Dixie's physical stores. Besides, the site only serves as a channel to re-fill existing prescriptions for in-store pickup. In other words, it is not possible to purchase goods and there is no service available on the website. However, this decision has overturned Florida being an attractive venue for web accessibility cases since the 2017 decision.
While the ADA frowns at discrimination in places of public accommodation, the critical question in Gil vs. Winn-Dixie's case is whether websites are places of public accommodation under the ADA. Before they made a decision, there was a mention of 'no spaces, such as websites, are listed under the 12 physical locations that fall with such definition.' Thus, in the plain language of ADA (Title III), public accommodations are restricted to the actual brick and mortar locations.
Creating a Federal Standard for ADA website compliance
This conflicting situation, known as 'circuit Split,' has influenced plaintiffs' decision to file cases in some states in the United States. Hence, circumstances originating in the Eleventh Circuit states of Georgia, Florida, and Alabama might not be favorable to the plaintiff anymore, thus, making business owners care less about making their websites fully accessible.
On the other hand, cases originating in the Ninth Circuit states, including Alaska, Arizona, Huawei, and the Northern District of California where the Chu vs Golden State Warriors, LLC case was filed, have a great potential in favoring the plaintiffs.
From the aforementioned, circuit splits can either be beneficial or detrimental to both parties involved in a case due to the location of the hearing. There is a need for a federal standard to strike a balance whenever similar situations arise.