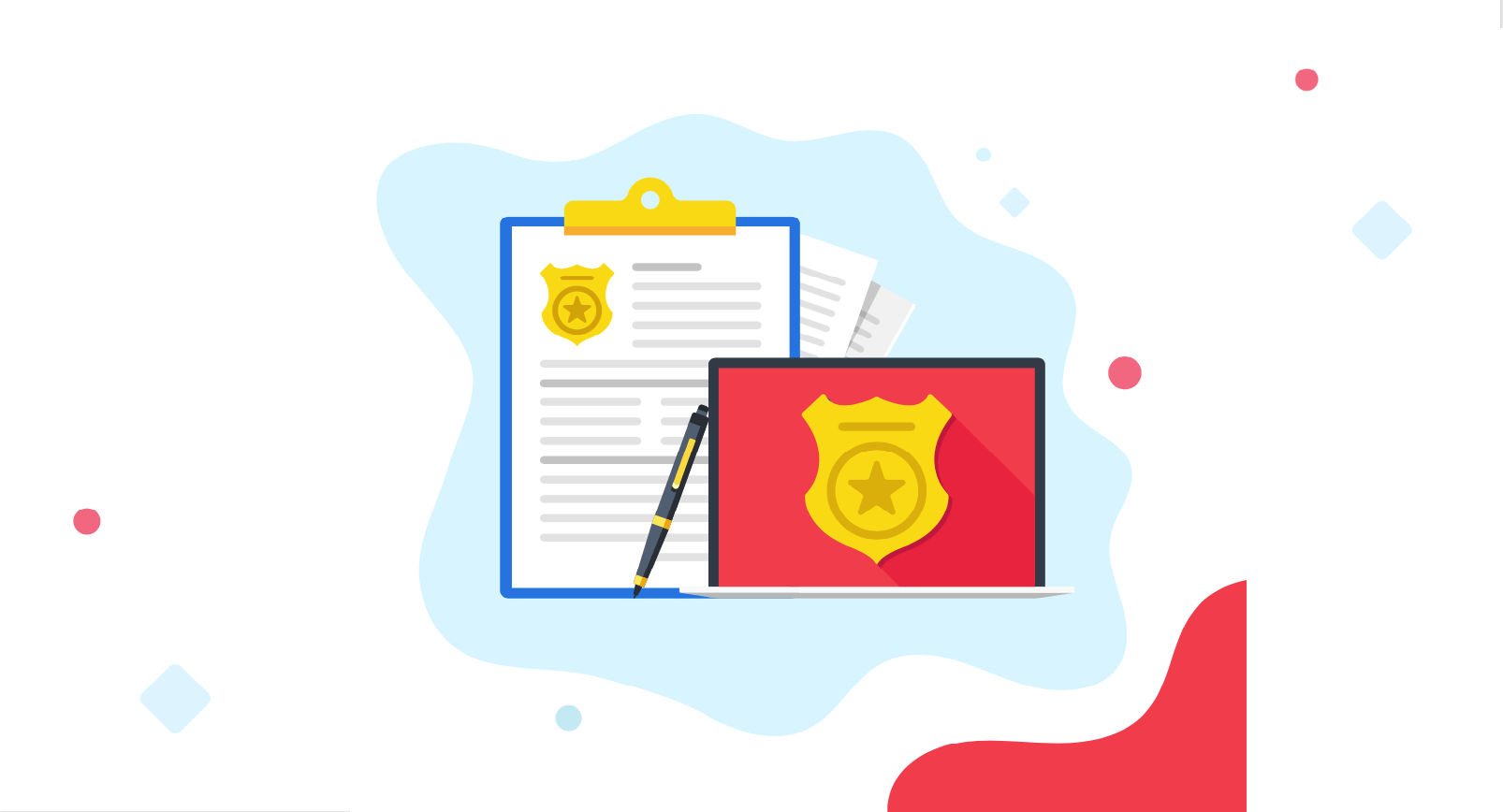 Ever wondered about the fact that the law enforcement sector is also covered under the law and can be punished by themselves if they fail to comply? One of the areas where the general public is targeting this sector is website accessibility. Web Accessibility in Law Enforcement is an important requirement because everyone should be able to access information for the law. Title 3 of the Americans with Disabilities Act (ADA) says that the state and local law-enforcing agencies are required to take measures in making their content accessible to people with disabilities.
A survey suggested that 71% of users with disabilities leave a website that is not accessible. This shows us how consequential it is to make our websites compliant with the web accessibility laws. Failing to do so could result in the communication of significant complaints and emergency matters being obstructed and reported online.
Background and History on Web Accessibility in Law Enforcement
1990 was the year when ADA got signed. This law laid the foundations of what we have today for accessibility. The purpose was to prohibit discrimination based on disability.
Although several attempts to include web accessibility in the law, none of the attempts made were successful. The Department of Justice (DOJ) later issued its rules for Title 2 and 3 of ADA; once again, neither of them covered website accessibility.
In 2015, DOJ released a statement that included some details about the accessibility of websites. Since then, it has been interpreted that websites are considered a place of public accommodation and hence covered under the Title 3 of ADA.

Organizations under Law Enforcement Sector
There are three types of law enforcement organizations. One of the classes is the international law enforcement agencies that operate in multiple countries. The other is multinational law enforcement agencies that operate in one country but are made up of personnel from several countries. Finally, the third type is the local law enforcement agencies that work within a country's state.
The law enforcement sector includes government agencies responsible for the enforcement of laws. Out of these agencies, the most common is the police. Other agencies that enforce laws are:
Military law enforcement agencies
Religious law enforcement agencies
Secret law enforcement agencies
Courts

Importance of Web Accessibility Compliance
A study in 2009 showed that 54% of adults having a disability go online. From there on, the number of people has increased only. This shows that the significance of investing in achieving website accessibility is of supreme importance.
Not just is it essential to comply, but failing to do so will result in getting a lawsuit filed against your website. Although there are no straight requirements for compliance, relying on this will not keep you safe from legal action.
Accessibility act does not allow discrimination against people with disabilities in local and state government services. It covers everything that is done virtually. This includes receiving complaints online on their websites, operating emergency lines, and enforcing other laws.
The number of lawsuits being filed has increased massively. Last year due to a pandemic, people were heavily relying on online services. Hence, the number reached a new height. New York topped the list with more than 70% of all the ADA cases filed in the previous year.
Disabilities This Industry Focuses
If a person has a physical or mental impairment that limits them substantially in performing one or more major life activities, he is considered to have a disability. For more in-depth information of all web accessibility disabilities you can look at this disability guide. Below we give a short discription.
The majority of people with disabilities have vision or hearing problems. Visionary impairment includes complete blindness and color blindness. In every 12 men in the world, 1 is said to be color blind. While in women, 1 out of 200 has the said disability. This causes difficulties in interacting with the webpages.
Another significant disability, after visionary impairment, is the inability to hear. This covers both the people who have a hard hearing problem and those who cannot hear at all. This limits them to listen to important news and announcement, which is in the form of audios and videos. 
Refers to having injuries that could be either temporary or permanent. Impairment includes paralysis, restrictions to move freely, inability to grasp objects, etc. This obstructs the person from connecting to the website by navigating via devices like a mouse.
Cognitive impairment relates to the neurological disabilities that limit a person from understanding and grasping information on the internet. This makes it arduous for the person to concentrate or even make a decision through its thought process. In the UK, it is estimated that 1.5 million people have this sort of disability.
The solution to Overcome the Problems
Research for the laws that are applicable in your country. There is specific guidance for law enforcement officers to interview deaf or hard hearing persons. An example would be using a Telecommunication Device for the Deaf (TDD) to ensure proper communication is carried out in case of emergency calls.
Sticking to the basics is the first step. Check for compliance by testing your website by yourself. Think of yourself as a person with disabilities and see if the website serves you well in all cases.
For people who have trouble seeing, having a legible font size and choosing the right color contrast will resolve the central issue. Adding subtitles and captions in the videos and audios might help in mitigating the difficulty for the auditory impaired persons.
For those who have injuries or trouble with their mobility, creating a website that can be surfed and navigated around by using a keyboard only will serve the purpose. Lastly, the presentation of your webpages defines how someone with a cognitive impairment will interact with them. Leaving a lot of blank space between content will narrow down their difficulty of concentrating and understanding what is on the website.

Follow WCAG Guidelines
Achieve at least the AA level of Web Content Accessibility Guidelines (WCAG) 2.1 manually by performing the above steps. However, if you still fail to comply with the law, there are numerous software and websites that provide their services in helping you get over the accessibility line. Check out some of our top reviewed website checkers such as:
The last thing you should know is there are a few exemptions while accomplishing this critical task. These exceptions include having live video sessions, third-party content under someone else's control, or having downloadable files such as PDFs attached in the content. Other exceptions can be requested through a form to the relevant authorities on technically impossible cases to comply with the accessibility requirements.

Updates on Web Accessibility in Law Enforcement in the recent years
Regular updates are made considering the latest scenarios happening in the world. This ensures that the law is being enforced properly and there are no loopholes to avoid the law.
WCAG is working continuously to bring people who own websites under the law. A new WCAG 2.2 draft has been presented, including additional guidelines for people who have cognitive disabilities.
News
The latest news regarding web accessibility is that W3C has proposed new guidelines. It is an incomplete draft of WCAG 3, and the completeness of this draft is expected after 2022. These guidelines will cover a broader range of disabilities and provide standard requirements over them.
Bottomline
About 61% of Americans are dealing with disabilities. This is a clear sign that website accessibility is no longer an accessory. The number of claims has risen drastically. Every sector is now facing the challenge of lawsuits. The law enforcement sector must step up in achieving compliance with the requirements of accessibility law. It is now time to invest in accessibility properly since it is the need of the time. Complete Web Accessibility in Law Enforcement is a goal.