Reviews of The Best Website Accessibility Solutions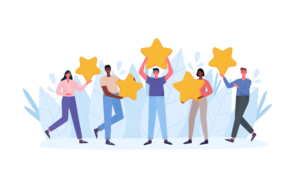 We have compiled a comprehensive list of web accessibility solution reviews. These detailed reviews are there to be your compass as you navigate through the wide range of options at your disposal. To be sure we have your best interest in mind, our team of experts has made painstaking efforts in putting together these reviews. Each review discusses the features of each accessibility platform alongside its pros and cons.
We zoom in on these strengths and weaknesses in a bid to help you discover the accessibility brand with exact specifications for your needs. Some of what we examine include a general overview and basic features and components. We do not stop there. We practically walk you through the functionalities of each accessibility brand we reviewed. Showing you automation level, manual remediation options, compliance, accessibility statement, free and paid features, user-friendliness, software integration, pricing and affordability, and customer service.
We are hopeful that by reading through our detailed comparisons, you will emerge with the perfect pick for your business store, personal website, blog, or nonprofit website. Here, have a go at the reviews made especially for you.