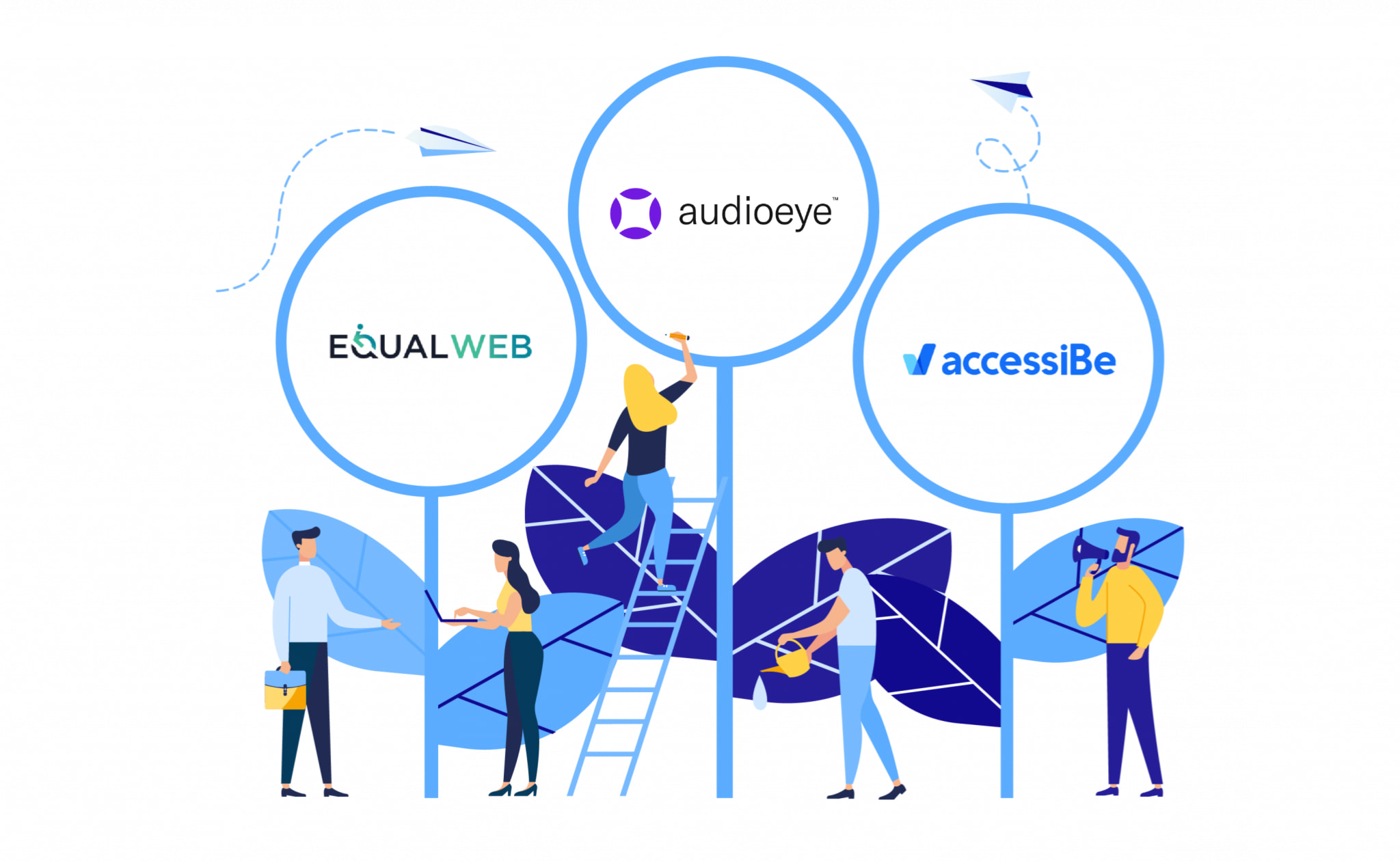 EqualWeb, AudioEye, and AccessiBe are fantastic accessibility solutions. In its own right, each of these alternatives is the best owing to a host of factors. Brought together, however, one of the three shows more promise than the remaining two. By all standards, AudioEye appears to be the best of the three web accessibility solutions. For one, AudioEye presents a perfect blend of automation and manual expertise for web audit, remediation, and ongoing compliance. For another, the accessibility solution has one of the cheapest service charges in the entire web accessibility market. Also, AudioEye encompasses virtually all available features/solutions on each of EqualWeb and AccessiBe. Instead of giving you the summary of AudioEye's greatness, why not see the reasons for yourself? EqualWeb, AudioEye, AccessiBe: which should you use?
Automation
All of the three accessibility solutions, EqualWeb, AudioEye, and AccessiBe, have a distinct place for automation in their accessibility service package. At EqualWeb, accessibility audit is a free service and is handled by Google Chrome software exclusively dedicated to that purpose. With AudioEye, you can rely on the free Builder Chrome extension to guide you on fixing available errors on your website after you might have run an automated WCAG testing. While AccessiBe, through its free accessibility scanning platform, aCe, also provides an equal measure of automation to begin the compliance journey.

Manual Accessibility
EqualWeb is a fully hybrid accessibility solution with provisions for both extremes of automation and manual accessibility. Instead of relying on the AI-powered audit, you can request EqualWeb's accessibility contingent to carry out an audit analysis. Also called website accessibility audit of your site structure, content, and design templates at a custom fee. Similarly, there is an option for a manual accessibility monitoring plan which is much costlier than the automated remediation solution but safer because it is handled by experts. So, it is very possible to blend automation with manual effort or elect one at the exclusion of the other when you choose EqualWeb.
AudioEye, by the same token, presents an adequate alternative to automated software in its Managed plan. AudioEye's Managed plan not only gives you access to its advanced accessibility toolbar but also enlists the help of AudioEye's expert team to carry out the audit and remediation of your website. Simply put, it is a do-it-for-me option.
You would recall that AccessiBe is a fully automated accessibility solution. Therefore, there is no provision for manual input. All hopes are anchored on AI and machine learning. Considering the untold benefit of manual expertise to AI-powered solutions, not having provisions for manual input might be a big minus on the part of AccessiBe. Thus, from the very beginning, AccessiBe might find it difficult to compete with EqualWeb and AudioEye which are both hybrid solutions.
AudioEye, EqualWeb, AccessiBe: Which solution has the best price?
EqualWeb Pricing
EqualWeb offers a mouth-watering free plan that includes close to half of the features on an average accessibility toolbar. In fact, this free service is enough to get started. It makes it possible to conduct an automated evaluation of the website as well as enjoy basic tools in the accessibility widget. The paid plan for automated remediation begins at $39 per month for websites with 100 pages and up to 10,000 visitors. For websites with up to 1 million visits, one could pay as high as $169 per month.
For its Accessibility Monitoring, which is more of a managed plan that enlists the expertise of EqualWeb's accessibility team, the price starts at $590 per year for a basic website of up 100 pages and could cost as much as $9990 per year (manual) accessibility monitoring of up 100,000 pages.
AudioEye Pricing
As is obtainable at EqualWeb, AudioEye offers a Pro plan, which is a free, do-it-yourself digital accessibility service. In this plan, AudioEye provides the toolbox to detect and fix compliance errors. The good thing about the Pro plan is that you get the same tools used by their experts for free. Although, as with EqualWeb, not every tool is released to you.
AudioEye's paid plan starts at $39/month for simple websites with up to 2000 monthly page views and ends at $599/month for commerce websites that have up to 200,000 visitors monthly. Bear in mind that there is a custom enterprise plan which is designed to accommodate the needs of websites with a larger number of visitors.
AccessiBe Pricing
Claim an Exclusive Discount of Up to 20% with AccessiBe today!
AccessiBe also provides free accessibility scanning as the first step to website compliance. That is, you do not have to pay a dime to determine the compliance level of your website. To enjoy ongoing compliance, you need to purchase AccessiBe's compliance monitoring solution which starts at $49/month for websites with fewer than 1,000 pages. If your website has as many pages as a million, then you could pay as much as $349/month. Redeem your Up to 20% Discount with AccessiBe now!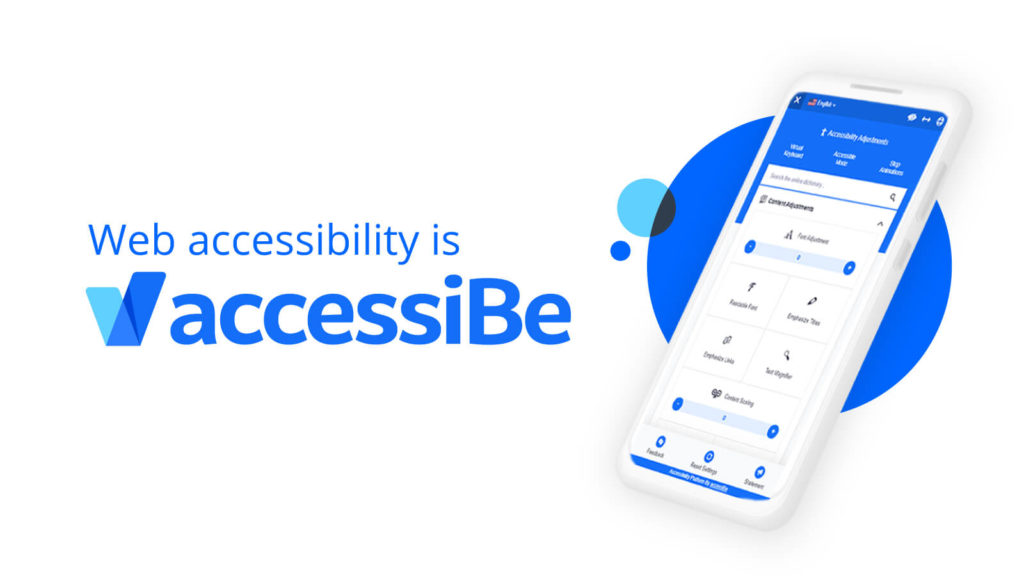 Customer Support
AudioEye boasts a large library of webinars from various training sessions in addition to its dedicated blog. All these are meant to complement other resources including FAQs articles. In addition to these, Managed and Enterprise clients are invited periodically by the company to live webinars where accessibility trends and best insights are discussed. Also, there is a dedicated Customer Success Manager who ensures effortless implementation of the technology on customers' website(s) and walks them through AudioEye's multifarious features including Admin dashboard navigation, toolbar features, etc. As you might expect, this is a premium service meant only for Enterprise customers.
EqualWeb equally has a dedicated blog and a long list of FAQs for the guidance of its customers. The brand also offers accessibility training as an exclusive service for organizations.
In the case of AccessiBe, the brand provides clients with FAQs and articles to guide them on integration and installation and sundry aides.
Contact and Help desk
Clients can reach EqualWeb on the phone, through email, or through a contact form. EqualWeb does not have a live chat but you can book an appointment with a customer representative via the customer support button on their website.
At AudioEye, customers and end-users can report accessibility issues directly to a readily available 24/7 help desk either through mail or phone call. AccessiBe, on the other hand, supports life chat and contact form.
Accessibility Warranty
AudioEye, in addition to the certificate of compliance, supports you with up to $1,000 cash in warranty. You qualify for this benefit when an "eligible claim" is brought against you by a third party after purchasing and maintaining AudioEye's subscription services. Either of its Simple, Advanced, or Commerce plans could be eligible as long as it is managed by AudioEye.
EqualWeb does something similar. For customers who purchase the Full Remediation plan, they get additional custom services which include 24/7 email and phone support, accessibility editor platform, compliance remediation process done by EqualWeb accessibility expert, accessibility certificate plus up to $1,000,000 warranty.
However, AccessiBe does not have an accessibility warranty on its service list except for a regular certificate of compliance.
EqualWeb, Audioeye, and accessiBe: The final verdict
It is not so easy to juxtapose three competitive accessibility brands, as they are all amazing solutions. That said, I must say quite frankly that it is extremely tight if not impossible for AccessiBe to compete with both EqualWeb and AudioEye. Needless to say, a fully automated solution has been short-changed by its one-way approach to accessibility. What's more, there seems to be some level of consensus on the fact that no fully automated system can provide 100% compliance unless it is complemented by manual efforts.

AccessiBe is less of an option when one is to choose between it, EqualWeb and AudioEye. Comprehensive accessibility solution apart, AccessiBe seems to carry the most expensive fee at $49/month for websites with fewer than 1,000 pages. For a similar service, EqualWeb would charge $39/month, even for 10x the number of pages (10,000). AudioEye is not bad at $39/month for up to 2000 monthly page views. If the number of website pages is equal to page view, then EqualWeb has better pricing than AccessiBe for automated monitoring and remediation.
Is AudioEye the web accessibility solution winner?
On the overall, AudioEye has the most generous pricing among the three. You would recall that $39/month for up to 2000 monthly page views is the least service charge for AudioEye's Managed plans. In other words, it costs $39/month to enjoy a full hybrid solution. Whereas it would cost much higher to enjoy a blend of automation and manual expertise at EqualWeb.
Away from pricing, neither EqualWeb nor AccessiBe competes sufficiently with AudioEye across a spectrum of metrics. In terms of features, AudioEye boats more advanced features and resources than both of its competitions.
In sum, both EqualWeb and AccessiBe are nice accessibility options. However, none of them could be compared with AudioEye. One could conveniently say that AudioEye is one of the cheapest and most comprehensive accessibility solutions on the market, if decisively not the best. It is rare to find a website accessibility brand that combines a hybrid solution, vast tools, and resources and a decent price. This AudioEye has conveniently been done. And for that reason, it is AudioEye that you should go for when you have to choose between EqualWeb, AudioEye, and AccessiBe.
For more extensive and detailed information you can read our in-depth reviews on AccessiBe, AudioEye and EqualWeb.