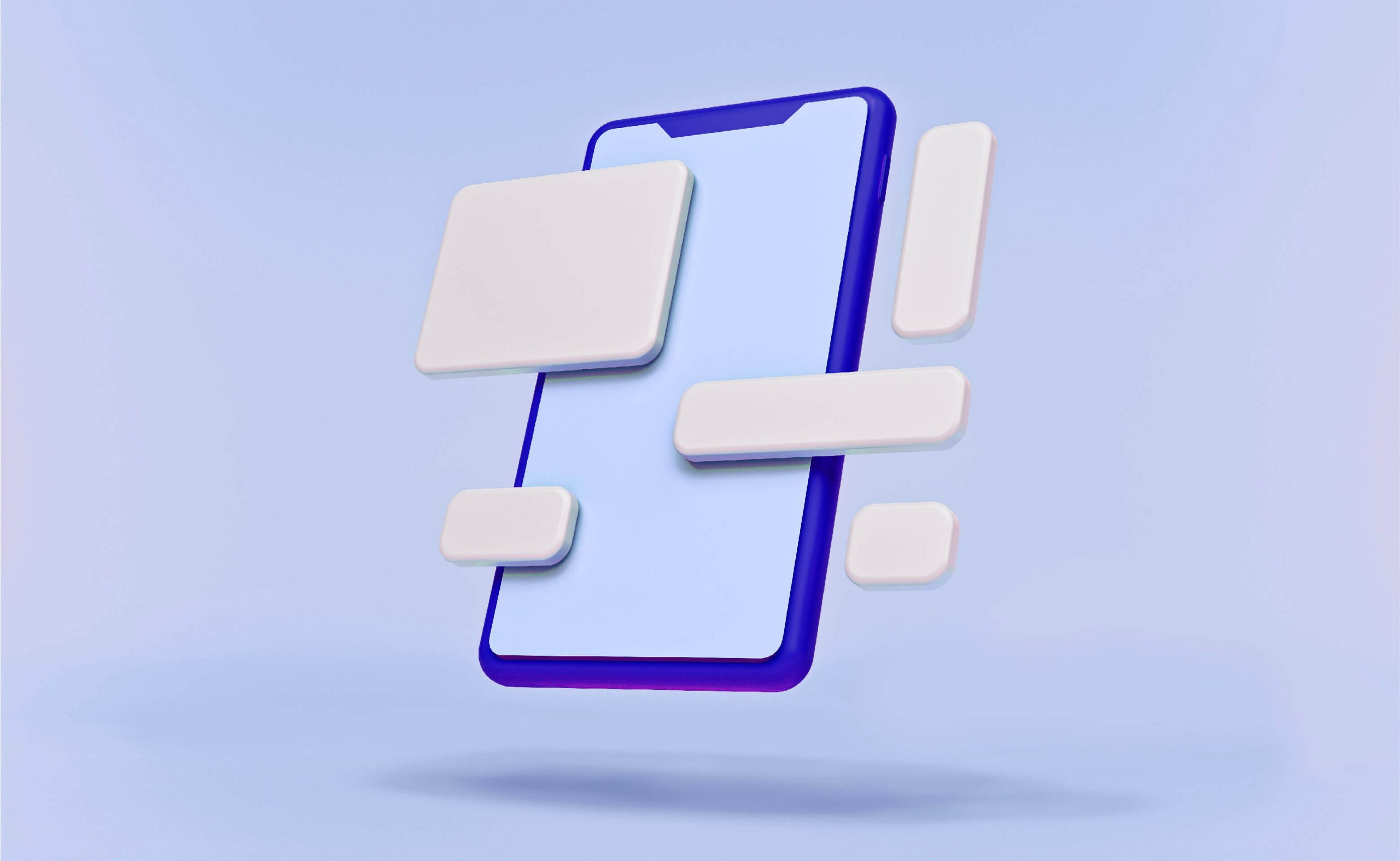 Since the start of this new millennium, the world has changed rapidly. We live in a world where almost everyone owns a mobile device. More importantly, almost everyone, no matter their age, is addicted to their mobile device. But what about people living with a disability and the web accessibility on mobile devices? Slowly we can see a change is happening, more fashion webshops are including web accessibility solutions to their websites for both desktop and mobile devices.

The unique relationship between people and their mobile devices has been the topic of public debate in the last decade. There are movies and documentaries made about the pros and cons of mobile devices. Since this year, more than 50% of internet usages is done via mobile devices. In 2020 there were 6.95 billion mobile device users globally, and this number is expected to grow to 7.1 billion people next year. Worldwide 3.5 billion smartphones are being used today, and this number is also expected to increase next year. When this data is not enough, you should understand that with the current COVID-19 pandemic, most people started to rely on their phones even more. A good example of that is the status of the new iPhone 12, that has been released a few weeks ago. During the first 24 hours of pre-orders, Apple sold more iPhone 12 models than the iPhone 11 models sold in the same period the previous year. Besides iOS users, there are over two billion active Android users worldwide. It is important for smartphone providers to make sure their mobile devices have tools for web accessibility.

Most people are carrying their phones with them during the day. They usually also have their phones on the bedside table when they are sleeping. To take it a step further, mobile devices are waterproof nowadays, so people can even take their phones with them in the bathroom. You understand, as website owners, your website must be responsive and very accessible on mobile devices. Web accessibility is not only important on desktops; web accessibility is even more important for mobile devices. Essentially, because of the smaller screen size, it is important to think about your web design. Let's start with the most straightforward update, update your website accessible on mobile devices with these easy-to-implement solutions.

UserWay: Do you understand the importance of web accessibility on a responsive website? To make this step easy for you, you can download the free and easy-to-use UserWay Accessibility Widget today. Make sure you do not miss out on important potential clients by updating your website now.

Top 5 countries with the highest level of smartphone penetration by population
These are the top five countries with the highest use of smartphones per capita. The number of SIM cards and phone numbers in one nation is known as mobile phone penetration.
The United Kingdom
Leading this list the United Kingdom with 82.9% of the population owns a smartphone. In the United Kingdom, smartphone use has increased since 2012 across all age groups, especially among 55 and 64-year-olds. In 2012 only 9% of people in this age category were using a smartphone. Today that figure is more than 80%. The reason for this is smartphones have become more common to use, they have also become more available and affordable.

Germany
It might come as a surprise, but next in line is Germany with a staggering number of 79.9%. With a total population of 83 million people, more than 22 million smartphones were sold to private customers last year.

The United States of America
It is predicted that the total number of smartphone users in the United States will exceed 275.66 million by the beginning of 2021. In recent years, developments in telecommunication technology have increased rapidly. Many innovations have contributed to a certain standard of connectivity that has never been seen before. Over the past few years, the number of smartphone users in the US has increased steadily and this trend will continue in the future. The United States, the country where Internet, Microsoft, and Apple are born, is the third country in this list. With 79.1% of the population uses has a smartphone. As pioneers in the world of digital technology, the US is contributing to worldwide adaption of smartphone technology adoption.

France
After Germany, France is the second European country in this list with a 77.5% of the population owns a smartphone. By 2025, the number of users of smartphones is estimated to exceed 53.9 million. France is a large country with a lot of space in the countryside. It is indicated that 83% of people living in the metropolitan region of Paris own a smartphone. Compared to 71% of people living in a city with fewer than 2,000 inhabitants.

Spain
Lastly, Spain is the fifth country in the world with 74.3% of the population uses a smartphone in 2020. Last year the smartphone brand with the largest market share in Spain was Samsung, with 30%. After Huawei, Apple's iPhone held the third-largest market share with 21%.