Web agencies, which are responsible for managing a large count of websites, are growing into an even bigger part of the digital accessibility world. Much of the actual web developing and maintenance process is in their hands. The importance of web agencies being compliant cannot be understated. This is why we shall be taking a look at what the optimal solutions for web agencies are when it comes to digital accessibility. Therefore, digital accessibility and which of solutions may offer optimal results to web agencies.
In simpler terms, web accessibility allows the disabled to have equal access to the Internet and everything it has to offer. Feeling included in one of the most desirable human needs, and the Internet, which connects people, can not be excluded. In compliance with WCAG people with disabilities must, and should, be equally able to freely harvest the knowledge of the Internet. Therefore it is highly recommended to regularly check how compatible and accessible your website is.
Since Web Agencies manage third-party websites but do so "en-masse", we have created solutions that help to convert web pages into disability-friendly. The purpose of this article is to analyze and examine the semantics of tools needed to keep such large operations running. Helping web agencies find the perfect solutions that may apply to their needs and advice them to handle digital accessibility on a large scale.
A perfect mix of tools, pricing, and efficiency is presented, to make your agency perfectly compliant throughout all websites Now, without further ado, let us jump straight in.
Web Accessibility: Why is it so Important for Web Agencies?
As previously mentioned, web accessibility is the process of guaranteeing that everybody, including the disabled, will have equal opportunities and access to the Internet. For web agencies, becoming fully compliant in the creation of websites for the disabled is key in growing their website clientele and introducing a whole new market to their ROI
What Kind of Tools are Required in Order to Make Your Website Accessible?
Well, there are tons of them, and equally tons of companies that offer audits and remediation. Some are obviously better than others, and AccessiBe is considered to be the absolute best. We will get into more details about what the company, as well as a few others, has to offer later on in the article. For now, let us examine the reasons for implementing a top-notch web accessibility solution. Making it mandatory to reach global web accessibility for people with disabilities by 2025.
It is highly advisable to take action now and be prepared with tools and solutions for making your website accessible. Now that we have discussed why web accessibility is important, let's start looking at the companies and features which can aid you in this quest.
AccessiBe: Is it Truly the Leading Digital Accessibility Solution?
As we have indicated at the very beginning of this text, AccessiBe is considered by the vast majority of users who require digital accessibility tools, to be the best ones available. Since entering the industry, the company has implemented techniques that revolutionized the landscape and placed them at the top. Providing people with disabilities methods and tools which help eliminate any exclusion from the worldwide web.
The 4 Main Concepts that Differentiate AccessiBe Tools are:
The Accessibility Interface:
Offering a fully customized solution with easy-to-navigate settings may fully cover the needs of a user according to their disability. AllowingOffering more than twelve customizations and modifications, this tool, without a doubt encloses any needs a user may have.

AI processes
Efficiency is the key to this feature. It takes full advantage of the automated technology that AccessiBe employs to make the compliance process faster and affordable. A combination of this tool and the accessibility interface virtually guarantees that all customers will be fully compliant.
The steps which AccessiBe AI follows: AI scans users' website
AccessiBe uses computer vision technology in collaboration with contextual comprehension to adjust websites to comply with accessibility standards and laws
AI analyses and learns the purpose of the website so that future accessibility implementations won't affect the functionality of your site. This process will provide a complete experience to all users, regardless of their disability.
3. Plugins and add-ons (free or not)
Add-ons and plugins are the first lines of defense when it comes to accessibility. They have the power to fulfill as much as 5-15% of the WCAG requirements, and in most cases are offered free of charge or with a very small fee. With AccessiBe, most are included but is always recommended for more complex processes, to use plugins as additions.
4. Manual accessibility services
Manually remediating your websites is a tedious task. Going through line after line of code is never fun, but evaluating and fixing compliance issues will be worth it. Manual remediation helps you achieve full compliance, but there are some things you need to consider, such as:
Time – Depending on the length of a website, manual processes may take as long as 26 weeks to complete! This is problematic if you are already facing a lawsuit, and time is crucial. The process may take longer if changes need to be implemented.
The cost – Manual coding may end up being a hefty cost, depending on the complexity and size of the website, with a large size website reaching up to 100K. Statistics have shown that, on average, businesses can only afford the cost of this process on a six month or a yearly basis. That makes it less ideal to the ongoing process of web accessibility.
Maintenance of compatibility – The initial remediation of accessibility is only the beginning of the process. Due to the constantly evolving state of technology and the web , the need to have a dedicated technical personnel for this task is a must. Outsourcing the task might not be ideal, since it requires a bulky budget. Keeping it in-house might be a more ideal solution, financially speaking, but will require constant training. But even with a solution as such, you need to take under consideration as a factor the human error. Likely unavoidable without the implementation and guidance of AI Technology.
This robust offering is enticing indeed, but now that we dealt with the technical specifics of why AccessiBe may be an ideal solution for web agencies; let us get into what kind of disabilities they actually cater to.
AccessiBe: The limitations
Going through all the positives of AccessiBe, some limitations due occur, to the implementation as to the presentation of the changes required. Some of those limitations include:
The tools are source code based and the changes and results can only be visible to the website, not to any attachments included. For example the AcessiBe AI tool can not convert pdfs or word documents into dissable friendly documents, since they are not source code based.
Any manual modifications which took place, AccessiBe, will not be able to read them as changeable, but as necessary changes. Agencies that do not possess the manpower to deal on these issues, will most centrally hit a wall.
AccessiBe services are being used by more than 10,000 websites. A number as such clearly portraits a positive result and a trustworthy ally. But are there better options out there? Let's find out in the comparison section below
Comparing 4 Leading Accessibility Solutions for Web Agencies
Characteristics such as speed, efficiency, and the ability to handle huge amounts of web pages are basic requirements for accessibility solutions. AccessiBe does admirably on these fronts. But what about limitations? They cannot guarantee 100% accessibility without manually intervening, which can bog the process down somewhat. But which solution platform can? How do some of the competitors stack up when it comes to meeting the needs of web agencies though?
Let's find out:
| | | | | |
| --- | --- | --- | --- | --- |
| | AccessiBe | Equally | UserWay | EqualWeb |
| Features | 4.8/5 | 4.8/5 | 4.8/5 | 4.7/5 |
| Efficiency | 4.9/5 | 4.7/5 | 4.8/5 | 4.5/5 |
| Handling volume | 5/5 | 4.9/5 | 4.8/5 | 4.5/5 |
| Compliance | 4.9/5 | 4.9/5 | 4.9/5 | 4.9/5 |
| Pricing | 4.9/5 | 4.9/5 | 4.9/5 | 4.5/5 |
As the chart above indicates, each of the three premier solutions on the market today has an edge in certain fields.
What types of disabilities do these platforms cater to?
AccessiBe draws its data from real-life issues that people with disabilities face on a daily basis. By closely working together on finding feasible and viable solutions in web browsing, AccessiBe sets itself higher than its competitors. Thanks to this fruitful partnership, people with the following disabilities can now access all websites:
Epilepsy
Visual impairments, including elderly people
Cognitive and learning disabilities
ADHD
Blindness
Motor impairments

EqualWeb, for example, seems to be the best hybrid solution available. These types of solutions are the likeliest to achieve 100% compliance because a fully automated process cannot achieve this lofty goal without manual remediation. An additional bonus is the fact that they offer accessibility training, which can be a godsend for those who cannot afford regular compliance audits.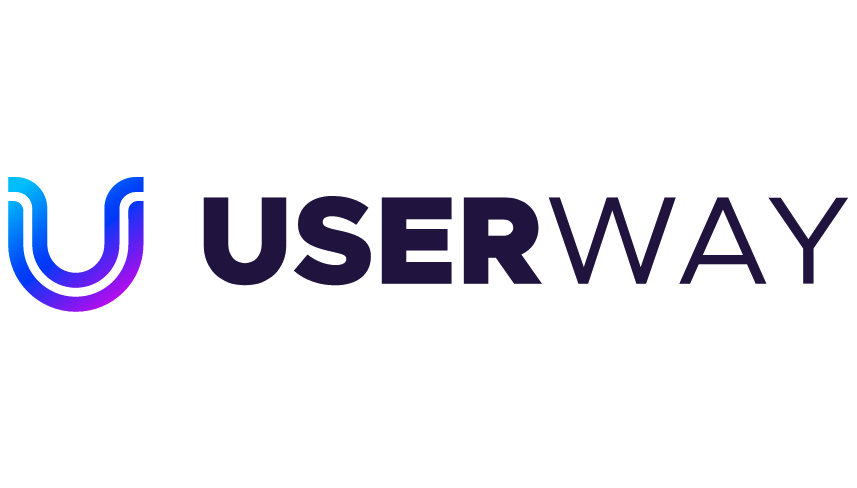 However, when it comes to pricing, both Accessible and UserWay offer more bang for your buck, in comparison to the two factors that web agencies are always looking for:
Features per user-level
Greater efficiency
All three of the options analyzed take compliance very seriously and look to provide it according to as many laws and standards as possible. UserWay on the other hand goes a step further in actually changing their legislation on a country-to-country basis. What does that mean? You won't have to worry regardless of what part of the globe you, your web agency, or your clients are located.

When it comes to compliance and pricing, Equally and AccessiBe have almost the same scoring. Another great comparison; both platform solutions offer outstanding AI automated accessibility software. If you want to be close to full compliance then Equally and AccessiBe are both top leading solution platforms. Besides the great features and tools, Equally is to most Social Web Accessibility Platform available today. This company has built their software together with the people that need it the most: people living with some form of disability and cannot access all information online. An organization with a heart for the people. A solution platform to use today.
To sum up, taking into account all factors discussed AccessiBe is possibly the best option to provide compliance for your users. However, it is important to always make these decisions in an informed fashion, since not every company functions in the same way, and you may find an offering that suits you better after doing more in-depth research. Check out our reviews if you'd like to take a deeper dive into the world of accessibility and compliance.