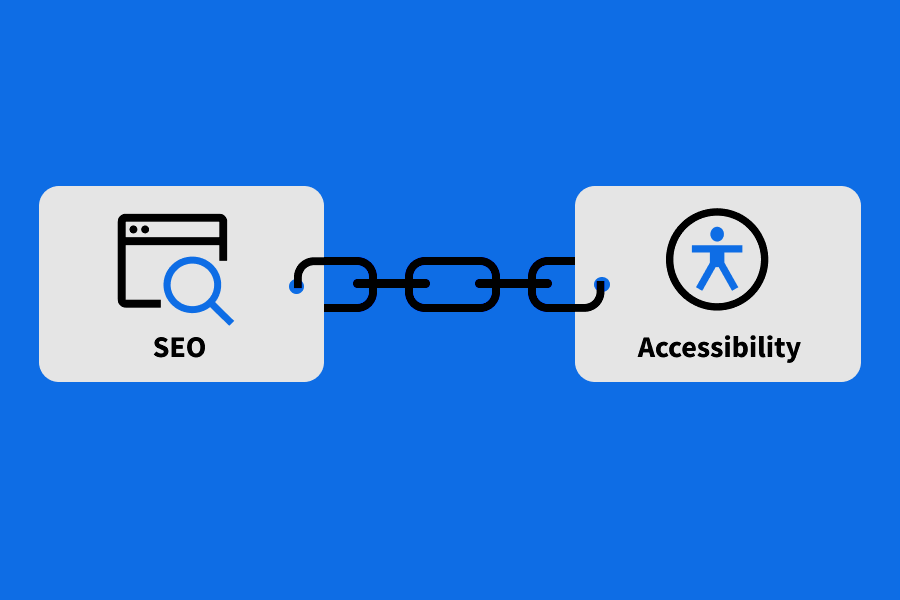 There are currently more than 7 billion people in the world, and 15 percent of those people live with some type of disability. The ability to access basic amenities, as well as the right to be treated equally, shouldn't be affected by one's disability. This is why web accessibility exists – to give disabled people an equal chance to enjoy access to the internet without undue restrictions.
What Is Web Accessibility?
According to Wikipedia, web accessibility is defined as
"the inclusive practice of ensuring there are no barriers that prevent interaction with, or access to, websites on the World Wide Web by people with physical disabilities, situational disabilities, and socio-economic restrictions on bandwidth and speed."
In simple terms, this means that disabled people must be able to interact with a website easily, regardless of their disabilities.
The Rehabilitation Act of 1973
The concept of Web Accessibility wasn't born out of thin air. In 1973, an accessibility law was made, which has had a very positive impact on disabled people. Section 508 of the act states that federal agencies must not make it burdensome for people with disabilities to make use of technology in whatever medium.
The Relationship between SEO and Web Accessibility
SEO, an acronym for Search Engine Optimization, describes the process of using tested and trusted practices to improve a website's ranking or position on the internet.
When you make a query on a search engine; for instance, let's imagine you searched for "5-minute cupcake recipes" on Google, you'll be provided with several websites on the first page that has exactly what you are looking for. These websites didn't just happen to appear on the first page, some things were done (aka the website was optimized) to ensure that they appeared on the first page. Search engine crawlers also noticed the behavior of the visitors of these web pages and deemed them credible enough.
One may wonder how Web Accessibility relates to SEO. The answer is simple – once your website is useful to a large number of people and easy to use by people with disabilities, chances are your search engine ranking will improve.
Therefore, a well-optimized web page with great content that's accessible to people with disabilities will appear higher in search results.
How Accessibility Works with SEO to Impact Your Ranking
There are several ways web accessibility works hand in hand with SEO to improve the website's ranking on Google which will be explored. Here are some of the ways:
Writing Good Alt texts:
An alternative text is an accurate description of a picture included in a website's content. A good alt text not only ensures that people who are visually impaired can still have an understanding of how the supposed image relates to your content, but it also helps search crawlers to understand the subject of your content better and rank it higher.
Unique Page Titles:
A page title or an SEO title is an HTML element in the head of a web page that succinctly describes the content of the page to visitors and search engines. It is important to remember that a great page title is not just there for the sake of it – rather, it should serve as a tool to pique readers' curiosity and raise your page ranking.
In addition to achieving these goals, a well-crafted page title should also help users with visual disabilities quickly understand the content of a web page. When a website has different and unique page titles, it will enable the screen reader to distinguish them adequately.
Headings
Headings, when used correctly make it easy for readers to scan the content of a web page; they guide the reader and make them aware of what to expect in each section.
There are 6 headings (H1-H6), a good website should make use of them all when necessary. A good heading should be concise, informative, and give structure to your body of work. All of these will ensure that a reader stays on your website for a longer period which will positively impact the ranking of your website. In addition to that, if your heading hits these marks, it will help make a visually impaired reader decide whether or not to continue with your website or webpage with the help of the screen reader.
Descriptive links
To make a web page useful for a visually impaired reader, descriptive links have to be employed. It is important to ensure that links are thoroughly described to assist screen reader users to know what they may find helpful. For example, having several links that contain "click here" in an article may be difficult for them to understand because of the lack of clarity and ambiguousness. Using good link texts also gives search engines more insight into what a website is all about which will, in turn, contribute to the chances of it being ranked higher.
Readability
Once your body of work is easy to read and understand, visitors will stay longer on your website. Keeping your content readable ensures that people with reading disabilities like dyslexia can also have a positive user experience on your page. If your content is simple and written in plain English, it will be helpful for your visitors and will improve your ranking.
Navigation
When done right, navigation can improve the experience of a visitor with cognitive or visual impairments. Not being able to find the right directions on a website can frustrate the reader. When a reader feels well catered to on your website, it enables search engines more likely to recommend your web page in search queries.
Conclusion
These are just some of the ways accessibility works with SEO.
In addition to all that has been mentioned, it is important to understand that while SEO and accessibility may work hand in hand, it is not a direct ranking factor, because Google thinks it is hard to quantify. However, it is an important tool that must not be left out.
For your website to remain useful and relevant for years to come, it is important to prioritize accessibility. Not only does it endear visitors with impairments, but it is also a great way to ensure that your content and website can be found quicker by other users who may need the information you have to offer.