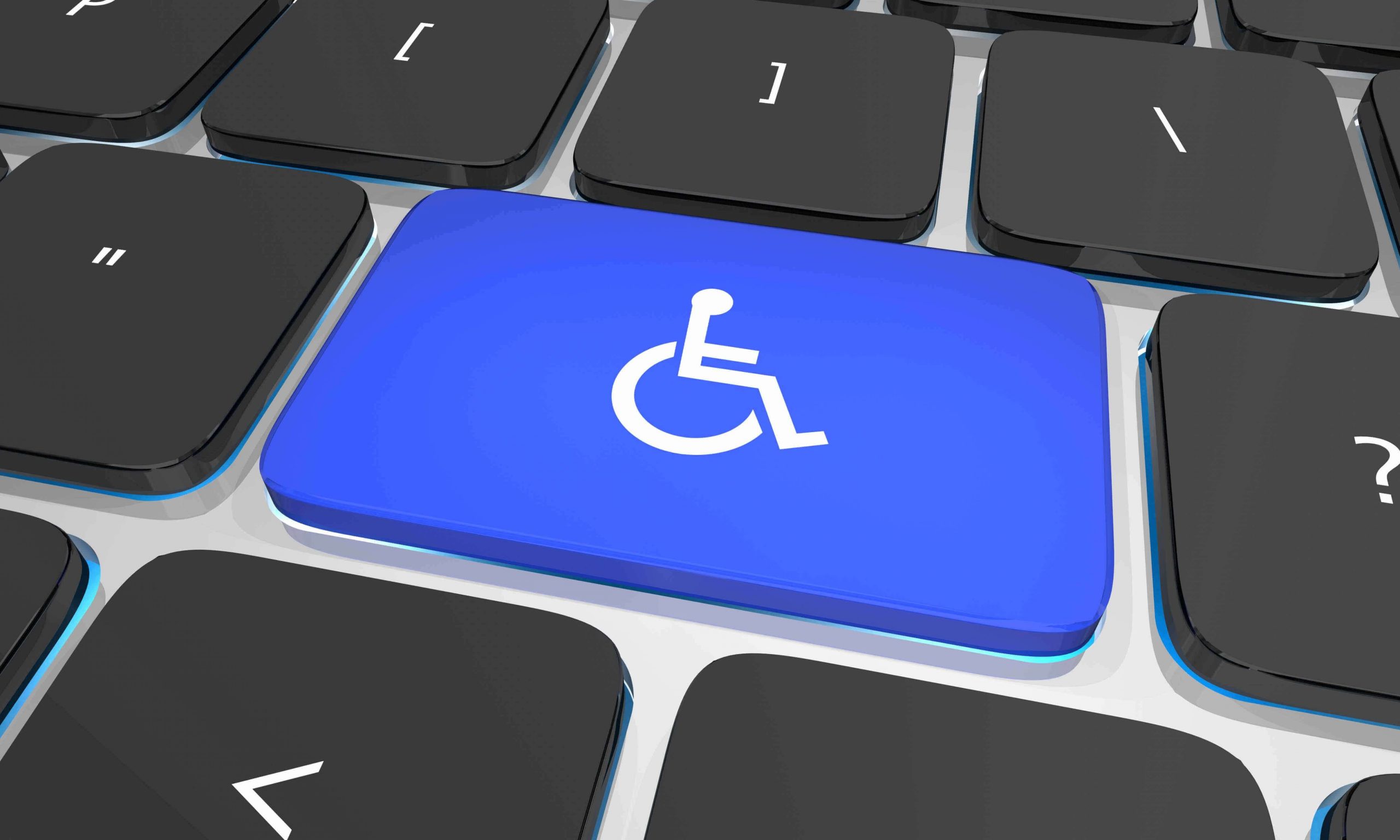 Americans Disabilities Act (ADA) Explained
We cannot overemphasize the importance of website content accessibility in businesses. It is essential in the discharge of quality services to members of the public, disabled or not. In the U.S. it is fundamental to human rights. Under the Americans Disabilities Act it is mandatory to make your website accessible to all. Until now, business enterprises had always been concerned with conscientiousness in production. In 1932, diligence in manufacturing became a thing to include. The plaintiff in the case found a decomposed snail inside a beer, which she claimed eventually caused abdominal pain. The House of Lords decided that manufacturers owe the final consumers of their goods a legal duty of care. This was illustrated in the classical case of Donoghue vs Stevenson. In the years after, the number of lawsuits reached an all-time record.
However, since the enactment of laws such as the Americans with Disabilities Act and the inclusion of Section 508 of the Rehabilitation Act, website accessibility is at the top of the chart. It takes precedence now more than ever. It affects all sectors; educational, entertainment, industrial, and so on. In this technological age, products and services are taken closer to people, in the sense that, there is less or no need for customers to physically approach a business outlet to buy their product or enjoy their services. With the advancement in technology, all activities could be done via the website from research to purchase point.
Title III of the Americans with Disabilities Act (ADA) blocks discrimination based on disabilities in places of commercial facilities, public accommodations, and private entities. This means barriers to accessibility must be lifted on accessibility to accommodate people with disabilities like deafness, blindness, and cognitive complications.
Liability of schools, companies, and organizations
The world has tilted from what it formerly was to digital. Schools and colleges are now IT inclined. Applications for admission by prospective students; payment of fees, online examination, submission of assignment, registration of classes, and so on are now being made on schools' websites by incumbent students. Here, provisions are expected to be completed for the generality of the public, disabled or not.
National Association of Deaf (NAD) v Harvard; National Association of Deaf (NAD) vs MIT
In U.S District Court in Massachusetts, the cases were filed. The universities were alleged to violate the Americans with Disabilities Act and the Rehabilitation Act by disavowing persons with hearing impairment access to thousands of videos and audio tracks intended for public availability, free of charge, on different topics of interest. Such as educational videos of open online semester courses and audio tracks containing an address by dignified personalities like Microsoft founder Bill Gates and former US president Barack Obama. The "HBR Idea Cast" by Harvard Business Review, reported that both video and audio content was available to everyone but unusable to people with hearing impairment.
The plaintiffs were represented by the National Association of Deaf, Civil Rights Education and Enforcement Center, the Disability Law Center, the Disability Rights Education, and the Defense Fund. The plaintiff also claimed that both Title III of the Americans with Disabilities Act and section 508 of the Rehabilitation Act were violated. The department of justice holds the position that the universities' inability to provide public access was an act of discrimination against the Deaf and people with hearing impairment. The magistrate issued a lengthy decision denying the motions filed by the universities. After the first and second decisions, the parties opted out for settlement. In the end, The plaintiffs an agreement with Harvard and were made to incur for the class counsel's motion for over one million, five hundred dollars cost as attorney's fees.
Access Living vs Uber
In 2018, wheelchair users claimed that ADA required Uber to make provision services for them. Uber declined that the Act does not bound them as they are just a software development company responsible for only the app. They also claimed that the vehicles used in conveying passengers to their various destinations do not belong to the company. The court refuted the claims, affirming that since Uber company was in control of the cost, driver selection, and vehicle contractors, so Uber could be regarded as a transportation company. Thus, the court ruled against Uber for not preserving the provision of ADA.
Conner vs Parkwood
Parkwood is an entertainment company owned by Beyonce, which was sued by the plaintiff. Conner claimed that the company's site was inaccessible to users with visual disabilities and as such did not follow the Title III of ADA. She approached the court because of her inability to purchase a ticket on the website to one of the owner's concerts. The claim was based that alt-text was omitted from the site, leaving it impossible to make purchases and unusable to visually disabled users.
Robles vs Domino's Pizza
Robles sued Domino's Pizza LLC simply because he exhausted all efforts to order pizza online from the company's site despite having tried screen-reading software. The plaintiff's attorney argued the company should have been made accessible as sales outlets because pizza is a usual meal. The court found for Robles, ordering Domino's to uphold Websites Accessibilities Guidelines (WCAG). The supreme court ruling puts companies on their toes that their physical location must ADA compliant, as well as their websites and mobile app.
From the above cases, it is no doubt that no business or organization is immune to the potential threat of legal action for non-compliance with website accessibility guidelines.
Trial or settlement?
Businesses are being preyed on nowadays like never before, especially on the pressing issue of web accessibility. People like to think it was a smart move in getting cold cash to pay the bills. The compelling question is, should you opt for settlement or be prepared for a legal battle in the court of law when you are served with a lawsuit process?
Mostly, the popular practice is a settlement made outside of court because a trial might bring about a blemish on the image of a business from the press or the public. When faced with a lawsuit, calm your nerves, and seek legal advice from your attorney to determine the merit of the plaintiff's claims or hire an expert on rules of web accessibility guidelines.
Avoid a lawsuit by making your website accessible to all. Web accessibility is an important part of the digital world today and it requires time and effort to become knowledgeable of all potential accessibility barriers. To avoid a lawsuit download a plugin in just a few minutes and continue learning about this important international movement.

Would You Like to Protect Your Business from Legal Action Based on ADA Website Compliance?
The above-listed cases are pointers to the reality that lawsuits are aggressively increasing day by day, and it may not be likely to stop until business organizations are proactive in ensuring that their sites are ADA compliant. Nothing else is more important about a business website than to be accessible to everyone, disabled or not.
The unprecedented occurrence of the COVID-19 pandemic in 2020 has been of immensely far-reaching effect on almost every human life endeavor. Public lives and gatherings came to a full pause during the period. The burden of livelihood was wholly rested on virtuality—the internet houses more than one-third population of the world. As recovery from the pandemic draws near, the only option being used by customers in getting their daily needs is through online shopping in compliance with COVID-19 Prevention guidelines. You must not wait to receive a complaint before you step up your game. If your business has a website, ensure that:
The content must not only be keyboard accessible
Alt Text must be used for all images for easy navigation for screen readers
All video and audio contents are labeled with appropriate high-quality close captions or transcripts. You can visit w3.org for more guides
The heading must be accurate
Avoid empty label forms
Several navigation links
Non-HTML content- like PDFs and PowerPoint presentations and such should be made available
You must avoid bad form structures
Avoid low contrast in the text
Other viable impediments that might make the website impossible to access for anyone such as time-out control
Businesses often skip some of these solutions believing that they haven't gained more ground or their demand is not on the rise. However, with the application of the previous, regarding Web Content Accessibility Guidelines (WCAG) 2.1, website accessibility is deemed fixed. It is important to know the web accessibility laws in the US.
Who requires ADA website compliance?
The visual disabled who cannot see the video
A person with an audio impairment who cannot hear the whole or some of the contents
Persons with cognitive learning disabilities who have to see and hear for a better understanding of the content
The benefits of website accessibility
Enables usability for all kinds of users, disabled or not
Allows for legal conformity and gives no room for legal threats or problems
Improved technical performance
Facilitates positive relations from the public
Helps in business growth
Widens commercial insights
Reduces the need to create many sites for varying devices
Reduces the cost of new technology upgrade
Makes it a better search improvement site
The gain of accessibility solutions, and by extension accessibility review websites, is that business brands should be aware of 'potential' lawsuits and, hence, be compliant with web accessibility guidelines.