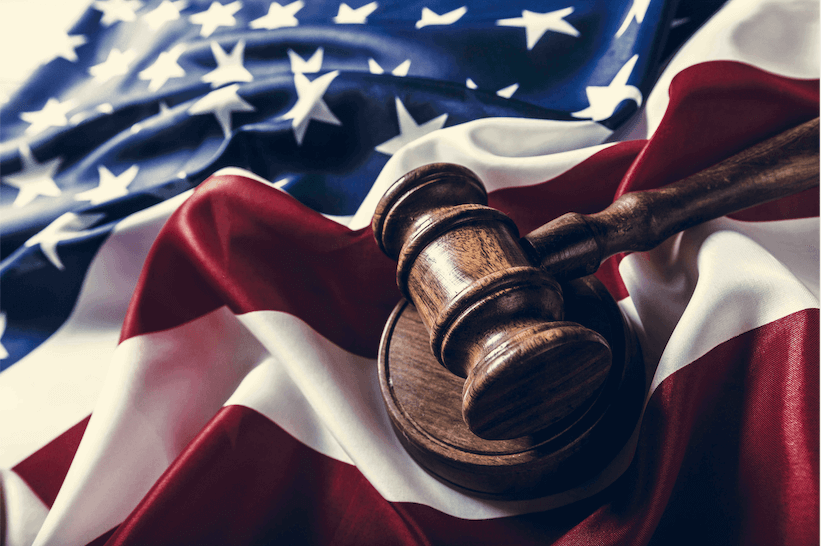 The Supreme Court in the United States sides a blind man in a lawsuit against Domino's Pizza in a case for Web Accessibility. Domino Pizza's website did not meet the ADA of WCAG standard. People with disabilities are turning the tables on business owners with inaccessible websites, and this could mean a lot for your business. On the 7th of October 2019, the Supreme Court gave a historic victory to disability advocates against Domino's Pizza for allegations of website inaccessibility. In 2016 Guillermo Robles filed a lawsuit against the pizza giant after he was debarred from ordering food on the brand's digital platform despite using assistive technology. That the Supreme Court sides a blind man was a step in the right direction. After this case, many more lawsuits were filed.
A statement in the brief reads, Supreme Court sides: "Respondent Guillermo Robles, a blind man, brought this case under the Americans with Disabilities Act, 42 U.S.C. §12101 et seq., to challenge inaccessible aspects of the website and mobile app operated by Petitioner Domino's Pizza. Those aspects made it harder for Robles to enjoy the goods and services of Domino's physical pizzerias. The court of appeals allowed discovery and further proceedings to determine 'whether Domino's website and app provide the blind with effective communication and full and equal enjoyment of its products and services as the ADA mandates."
Was the victory Against Domino's Pizza Web Accessibility Deserved?
As a business brand, it is natural to take sides in this matter. It is OK to think that the court's decision was unnecessarily sympathetic. However, when you cast a dispassionate look at the whole issue, you might find reasons to support the Supreme Court's support for the blind plaintiff. Understandably, the decision to deny Domino's hearing draws upon the argument that disabled people could be prevented from benefitting substantial portions of the economy if businesses maintain sites that are not accessible to them. And this is becoming a real issue. It should have been mandatory from the beginning of the technological revolution to make websites accessible for all. The Supreme Court sides a blind man for battling for his rights, which should not have happened in the first place.
Americans with Disabilities Act
You would recall that Congress enacted the Americans with Disabilities Act: "To eliminate all types of discrimination against people with disabilities. Therefore grant them equal access to every privilege that people without disabilities could enjoy." Specifically, under the 'broad general rule,' Title III states that no person shall suffer the least form of discrimination in the enjoyment of services, goods, privileges, or accommodation of 'any public place.'
"Ordering online gives customers access to experience more of the menu than they could if they ordered by phone. It enables orders to be 'more accurate' without any obstruction and distraction of noisy environments on either end of the phone line."

Interestingly, Domino's spokesperson also acknowledged this.
However, after several attempts to order customized pizzas on Domino's website, Guillermo Robles was not able to enjoy these benefits.

Meanwhile, attorneys for the pizza giant contended the 'broad general rule' and argued that the ADA does not make clear-cut provisions for websites and online platforms at the time the law was passed thirty years ago. Even if the law made insinuations around that, neither the ADA nor Title III gave explicit directions on how to make websites accessible to people with disabilities. However, a panel of the 9th U.S. Circuit Court of Appeals sided Robles with the justification that an inaccessible website or app could hinder access to goods and services. Whereas, a public place such as a website should be made accessible to all and sundry.
Web accessibility and the Struggle to Access the Web
Web accessibility is an inclusive practice of ensuring all users have equal access to information on digital platforms (websites and mobile applications). Additionally on digital property (portable format documents, forms, etc.) irrespective of physical and situational restrictions. The needs that website accessibility aims to address include, but are not limited to, visual and auditory impairments, motor difficulty, and cognitive and intellectual disabilities. Thus, businesses are to correctly design, develop, and edit their websites generally to satisfy these needs.
Section 508, WCAG and ADA Compliance
To brace up, Section 508 Amendment to the Rehabilitation Act of 1973, which derives from the World Content Accessibility Guidelines (WCAG), requires all Federal agencies' electronic information technology to be accessible to people with disabilities. All members of the public and federal employees have the right to full access to this technology. Technology like computer hardware and software, websites, phone systems, and copiers.

On historical accounts, the ADA has, in effect, benefited people with disabilities in the United States. Over 2,250 website accessibility lawsuits were filed in federal court under Title III of the ADA in 2018, a 177% increase from 814 such lawsuits in 2017. As of 30th June 2019, 1204 website accessibility lawsuits were filed in federal courts since the beginning of that year. In the case of Domin's Pizza, the website of Domino's Pizza did not meet the ADA requirements and the Supreme Court sided the person with a visual disability in his lawsuit against the Pizza company. It is one of the best-known cases for Web Accessibility. Because Domino Pizza's website did not meet the ADA of WCAG regulations, the company lost the case.
On the other hand, it is so easy to make your website accessible for all. Besides, it is the right thing to do to include everyone. You also want to avoid a lawsuit. You do not want to be the organization on the other side of the table when Supreme Court sides with a blind man which you could have avoided with a simple adjustment.
Most impactful Lawsuits Like Domino's Pizza Web Accessibility
In the last decade, however, the most impactful web accessibility lawsuits include the National Association of the Deaf (NAD) against NETFLIX over its "Watch Instantly" streaming features; Gil against Winn-Dixie to enjoy equal privileges offered to its sighted customers; Marett against Five Guys Enterprises in the middle of revamping their site for accessibility; Mendizabal against Nike Inc. over the lack of accessibility for low vision users; and the ongoing Robles against Domino's Pizza LLC.
Accessibility lawsuit is no Jim Crow
The Americans with Disability Act (ADA) is a civil rights law that stands against discrimination with a central focus on ensuring that people with disabilities have the same rights as everyone else. Concerning different areas of public life, the ADA is divided into five sections: Employment, Public Services: State and Local Government, Public Accommodation and Services Operated by Private entities, Telecommunications, and Miscellaneous Provisions. Since it became law in 1990, it has been an excellent tool for people with disabilities to claim their rights. Think Domino's is an occasional big name in the inaccessibility lawsuit mess? Not really. Aside from Domino's, many big brands are also trying to wrest their businesses from the grips of law. You should read about:
NAD against NETFLIX
For the National Association of the Deaf (NAD), NETFLIX has violated the Americans with Disabilities Act (ADA) by failing to provide closed captioning for most of its 'Watch Instantly' movies and television series. Netflix is famous for its online streaming of many movies and series. Not providing closed captions showed their denial of an estimated 36 million Americans that are deaf or hard of hearing. Would you ever think anyone would drag such a behemoth like NETFLIX?
Lawsuit: Gil against Winn-Dixie
Have you ever come across a die-hard plaintiff? Juan Carlos Gil is an exemplar in the web accessibility realm. Eventually, a federal judge in Florida ruled in favor of this blind man whose name has filled a vast space in the accessibility lawsuit diaries. According to records, Gil alone has filed up to 70 lawsuits against different companies for violating the ADA Act. His lawsuit against Winn-Dixie was the third. Although the court did not order any damages for Gil, it, however, decided that the company makes its website accessible to every potential customer regardless of their disability.
Lawsuit: Marett against Five Guys Enterprises
On 2nd January 2017, Lucia Marett, on behalf of herself and others, filed a Class Action Complaint against FIVE GUYS ENTERPRISES LLC. This is a bid to put an end to the systemic civil rights violation against the blind in New York State and across the United States as she was unable to order a cheeseburger through the website. Factual allegations show that the company website, fiveguys.com, contains a real-time barrier to smooth navigation. This time, Fiveguys.com is even guilty of more significant discrimination and exclusion: blind people could neither use a keyboard nor screen reading software to navigate the website. As if that was not enough, the site is riddled/loaded with inaccessible forms and image maps, inadequate labeling, among other discouraging obstacles.

For your information, the excuse of a website not being a public place is no longer tenable. While the FIVE GUYS filed a motion to dismiss the complaint on the premise that their website was not a public accommodation, the court ruled that there are existing guidelines for making websites accessible without too much burden on the business owner. And that is absolutely true. There are several precautions to take as well as solutions to purchase to avert unnecessary hassle.
Someone might be coming for you!
Here is the bottom line, the pizza giant was on the verge of losing its credibility when a disabled man, who deserves the same treatment as every other person, could not benefit from their services on their website and app. Even though they made efforts to clear the mess off their name, they were denied hearing back to back; it is evident in the ADA that the disabled person must get full and equal enjoyment of any product or services rendered by a business brand or organization. It was the only right decision that the Supreme Court sides a blind man in his lawsuit against Domino's.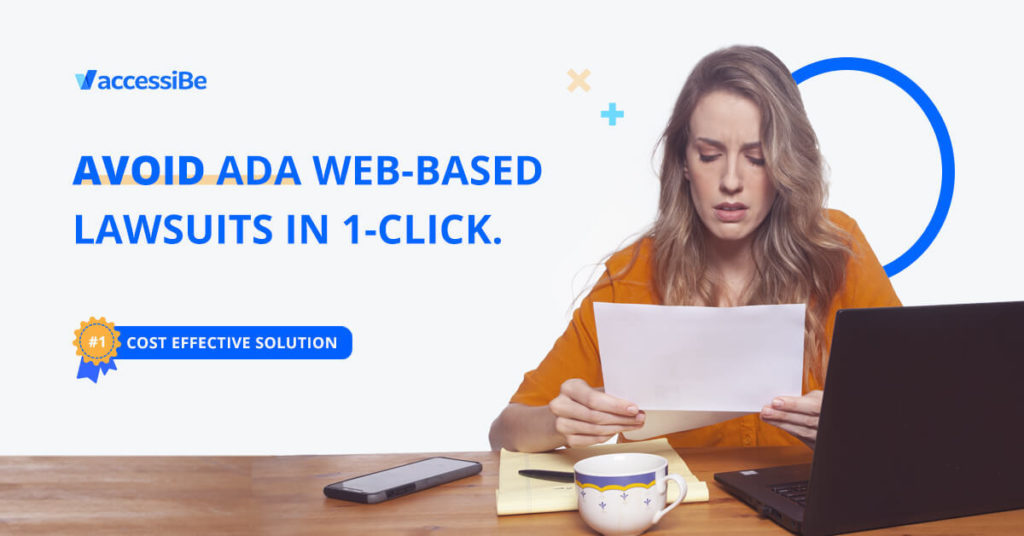 You probably might not survive it unless you make your website fully inclusive and accessible to all. And if you think you can survive it, why go through all the court stress when you can get the best automated, manual, or hybrid website accessibility solution at a pocket-friendly price? Making the same mistakes these giant companies made is not the best option. You might also not be lucky as Domino's Pizza Web Accessibility Lawsuit. Try to imagine that your website is the next target; are you prepared for that trouble? Save yourself the stress. Take the next step for the best website accessibility solutions and protect yourself and your business from the shackles of the law. What are the main web accessibility laws in the United States today?