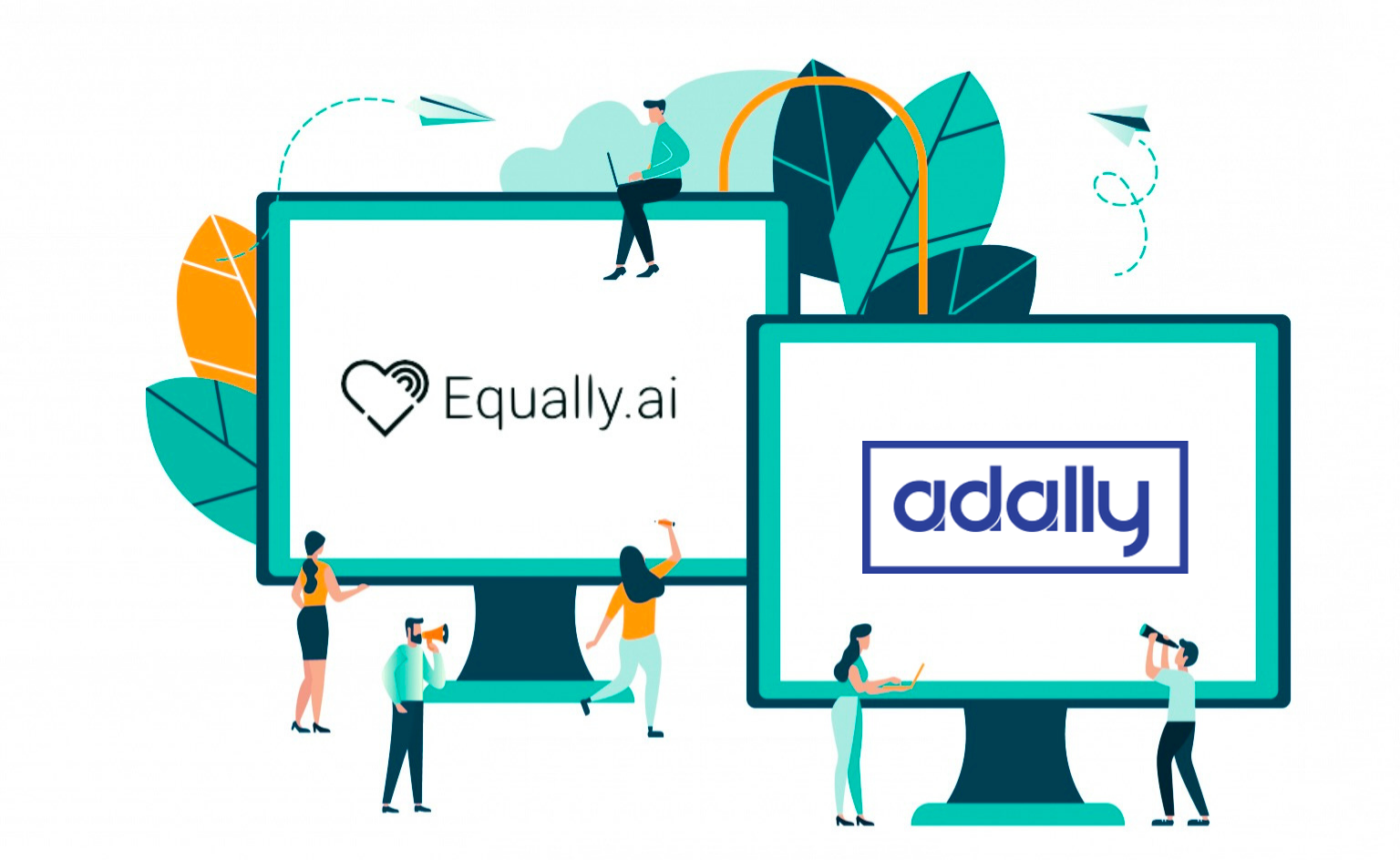 Finding the best digital accessibility solutions can be extremely time-consuming and stressful. In this article, we will be comparing two of the premier tools for web accessibility, Equally vs Adally. As with all our comparison articles which you may find here, we analyzed the features, pricing, positives, negatives, and more for the two companies, and provided you with our opinion about which is the best. Now, before we get into the minutia of what the two companies offer, let us first explain what web accessibility is.
Equally vs Adally: Where do they fit into the Compliance Equation?
Digital accessibility is the ability of a person with disabilities to be able to use the internet in the same and equal way a person with no disabilities would.
Regulations such as the WCAG and ADA are guidelines that help enforce these specifications and ensure equality. The goal that experts have agreed on for the online world is to achieve global accessibility by the year 2025.
You may be wondering what issues do people with disabilities face online? Imagine having a visual impairment or an auditory disability Without a screen reader or font adjuster, you would have trouble reading anything on a website that is not disabled accessible.
This is where Equally, Adally, and a sea of competitors come into the compliance equation. They offer just the sort of tools that will first look to identify issues with compliance, and then remediate them.
With the help of AI, and a mixture of manual and automated tools your company and website can start adding a whole new hip of potential conversions to your ROI and leads.
Let's get into more detail about how they can improve the accessibility of your website.
Digital Accessibility options and features: Who offers more in Adally vs Equally?
Both Equally and Adally have a lot to offer when it comes to features that improve digital accessibility.
For example, both systems mix manual and AI features in order to help you achieve 100% compliance, which cannot be said for many of their rivals.
While Adally offers a more straightforward approach, Equally goes a step further, providing Intelligence Augmentation. This is achieved by combining AI technology with a team of experts where the software analyzes the website as a whole; whereas the team handles the details of the transition.
The similarities between Equally and Adally don't end there. Both firms offer methods to keep you compliant with the differences in the details.
While Equally has scalability, which will keep you compliant with EN 301549, WCAG 2.1, and Section 508 regulations, Adally offers a Parallel Website Framework. This can offer the ability to recreate websites that require running regular accessibility checks and remediation.
In our opinion, Equally's system is slightly more straightforward, but that's not to say that Adally's offering does not get the job done.
Moving on to the actual features themselves.
Equally's top features:
Allows link-skipping
Keyboard navigation is adjustable
Surgically correct ALT tags that employ IRT (Image recognition technology)
Adjustment of font sizes
The hidden image option to reduce distractions
Link emphasizing
Being able to pause GIFs, flashing images, and animations
Users that are blind have access to Hotkeys
Adally's top features:
Keep in mind that the modus operandi of the company entails employing their streamlined Accessibility Widget
Screen and display navigation
Navigation for keyboards, as well as smart navigation
Modification of contrast
Changing fonts
Alteration of cursors
Highlighting of headers and links
Titles and captions for images
Prevention of popups, animations, and flashes of any kind
Modification of screens
Both Equally and Adally offerings are quite similar, but the fact that Adally has an additional step through their Accessibility Widget giving Equally a slight edge when it comes to features.
With that being said, one thing that Adally has, and Equally does not offer the IXA-Standard solutions. These solutions play a dual role in fixing accessibility barriers while allowing developers to create new, accessible websites right from the go, regardless of the platform.
Integration: Equally vs Adally
When it comes to integration, both companies do not over-complicate things, but rather allow users to install their widget/platform very easily. Adally's can be installed in two ways, depending on the CMS platform being used. Shopify, WordPress, Wix, Weebly, and more types of websites are all accessible through Adally.
Equally, doesn't have a widget, but they do employ an "Accessibility Assistant", which is basically the central hub for any changes and improvements you are planning to make. Since there isn't much of a difference in terms of integration, let's move on to pricing.
Prices of Equally and Adally: Which is the more affordable option?
Transparency is king in the online world, meaning that anytime a company reveals its pricing scheme and another doesn't, the feeling is that the transparent firm is more trustworthy. This is the logic we employ, and this is why we believe Equally offers a better pricing layout than Adally.
With Equally, there are four options when choosing your digital accessibility solution:
Small, for websites with less than 1000 pages — $ 479/year
Medium, for 10,000 pages or fewer — $ 1,479/year
Large, for those with a 100,000 pages+ — $ 1,979/year
Unlimited, for websites with more than a million pages — $ 3,479/year
Now, as far as Adally goes, they do not reveal their prices. Adally's approach is by requesting to share with them your wants and needs, to provide you with a quote. . The company itself claims that their prices are fair, but, in the pricing category, Equally has a slight edge over Adally.
Adally vs Equally: The Positives
| | |
| --- | --- |
| Adally | Equally |
| Free ADA homepage scan | Equally provides Accessibility Statements |
| Parallel ADA compliant website for people with disabilities | The installation process at Equally is very straightforward |
| Two-way solution for businesses and developers | Achieves compliance seamlessly, without affecting the performance of the website |
| 100% ADA compliance | A lot of customization options – colors, fonts, languages, and more |
| Simple and user-friendly digital accessibility solution | Around the clock compliance with ADA, Section 508, and WCAG regulations, no matter how many updates are installed |
Equally vs Adally: The Negatives
| | |
| --- | --- |
| Adally | Equally |
| The pricing scheme isn't transparent | Customer service does not provide phone contact |
| No live chat provided | No built-in dictionary |
| The homepage is not representative of the website as a whole | |
Finding the optimal web accessibility solution: Which is better, Equally or Adally?
Choosing the perfect digital accessibility tool for the needs of your content is crucial if you plan on running a successful business or website. We have taken you through the pros and cons of both, and we hope this article will help.
We don't often place one of the options firmly above the other. In this case though, Equally seems like the better option when it comes to the majority of factors pertaining to web accessibility.
However that Adally does offer a robust and competent accessibility solution, ripe with both AI and manual remediation features that can get you where you need to go.