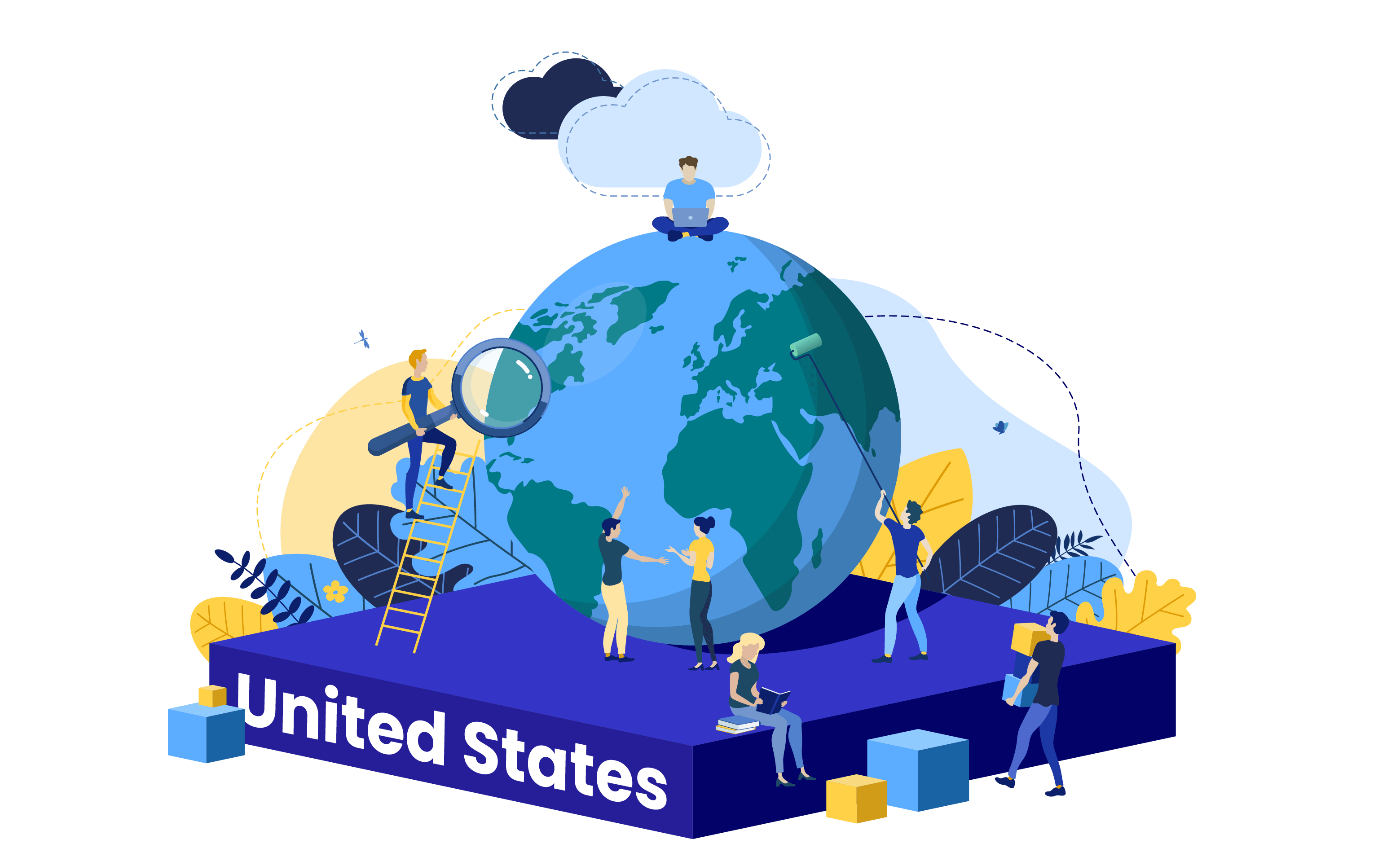 The United States of America (the U.S.) is known for its liberty and freedom. The word 'liberty' stands for the state of being free within society from the arbitrary constraints that the government enforces on one's way of life and behavior. Unfortunately, this is not yet mirrored in the online accessibility of both public and private websites. Even so, government agencies such as W3C and ADA must continue to emphasize the importance of complete online inclusion of the network activities of millions of Americans. Web accessibility in the U.S. is improving, but we can do more by using solutions. But what are the Best Web Accessibility Solutions in the U.S.? To help you out we have listed the best web accessibility solutions in the U.S. that will make you fully understand accessibility solutions in the U.S. in 2021.
Besides, access to communication and information technology, including the Internet, is a fundamental human right in the United Nations Convention on the Rights of Persons with Disabilities. If you're in the U.S., you need to be aware of network inclusiveness to avoid a potential lawsuit. Consider using a secure and reliable platform that can update the website regularly. There were 2,256 lawsuits filed last year alone, and you don't want to be next.
The best web accessibility solutions in the U.S.

AccessiBe:
AccessiBe is a modern and easy-to-use web accessibility solution. This platform delivers a fantastic user experience and rating. It offers its customers hundreds of top features, such as keyboard navigation and screen reader options. Besides you can turn your website into an ADHD and Epilepsy safe site in 48 hours for $49 per month. This solution works on all different platforms, such as CMS, WordPress, and Shopify. These features give your end-user all the accessibility.

Equally.ai:
Equally.ai is a fully Automated Accessibility Solution that can be easily integrated into any site. A seamless and swift experience that uses Equally AI software implementation. Backed by the grant technical minds of their accessibility experts to completely resolve all of your website's compliance issues. With modern cybersecurity at the core of their infrastructure and fingerprint ID scan, it offers ease of mind of any cyber attack. Their system runs with defer function which offers uninterrupted speed and zero lagging. Offering Screen reader, vision, mobility, and cognitive accessibility, Equally.ai checks all the boxes of the rest of the competition. Lastly, they offer 14 Days free trial for a limited time.

EqualWeb:
Equalweb's priority is offering an exceptional user experience. Besides, to create their assistive technology, they have gotten the help of people with different specific disabilities. The Accessibility Checker is an easy-to-use browser plugin and works on every platform. This plugin automatically checks your website. Additionally, this solution offers five different packages; free, small, medium, large, and full remediation.

UserWay:
UserWay has created an integrated accessibility program for AI that runs seamlessly on every website and platform. Its accessibility audit, website scanner, accessibility widget, content moderator, unique dyslexia font, and several language choices, are the top features you are looking for. Besides, it is fully compliant with, most importantly ADA, Section 508, and WCAG 2.1. You can install this solution for $49 per month.