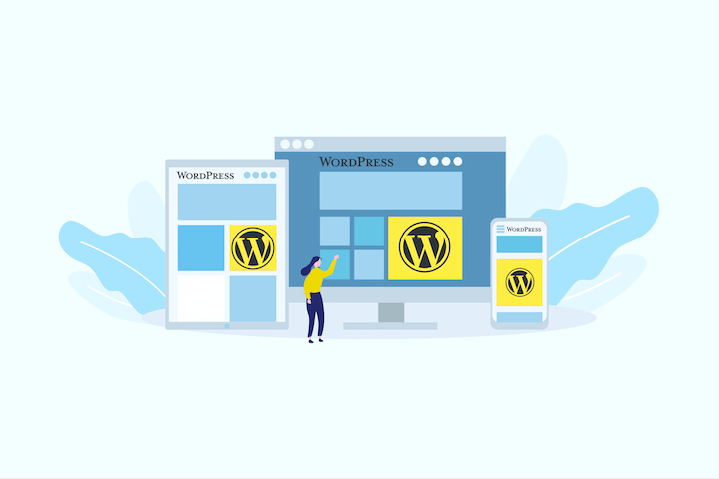 WordPress Web Accessibility
A decade ago, not many people thought about Web Accessibility. Despite the importance of the internet that day, it could only be accessed by people without specific disabilities. Thankfully, awareness of online barriers is repeatedly raised in recent times. Many people are starting to see web inaccessibility as a genuine problem, which is a massive step in the right direction. In this article today, we are going to dive deeper into the WordPress platform and its important plugins for full web accessibility.
As one of the most important names for website creation and management, the WordPress platform leads by example, creating an enabling environment for website owners to make their websites completely accessible. To further show its commitment to being as inclusive as possible, the WordPress platform has made significant additions and changes, all of which we will discuss here.
According to the W3C, one in five US citizens has a disability. If that doesn't sound like a lot, imagine that number multiplied globally, and you'd see we have a significant problem on our hands. This article is focused on WordPress and its accessibility-aiding functions to help web owners in improving accessibility.
What is web accessibility?
Web accessibility mainly concentrates on designing and developing websites that can be accessed by people with disabilities. This means websites that adhere to the W3C WCAG guidelines can provide more accessible content.
The main focus of web accessibility is to create or adjust the accessibility of web content to people with disabilities while focusing on the web's general user experience, which covers all users, including those with disabilities.
When creating an accessible website, these are essential focus points that we need to address are designing a responsive reader-friendly screen. The website must also have an appropriate alternate text for images, make sure there is optimal color contrast, create and add captions to videos, and ensure that the website can be navigated with the keyboard.
Having a website that is accessible comes with many advantages, some of which are;
The website will conform to the country's equality law.
Web accessibility helps increase your customer base because more people can access your web content.
You can save a large amount of money by avoiding lawsuits.
WordPress platform (what it is and how it operates)
WordPress is a content management platform with the ability and tools to create any website's form and style. A content management system refers to a system you can control, create, and share different content. It is free, open-source software that gives you complete control over your website's design and customization. The WordPress community is an extensive group of people that spans across the globe, creating thousands of WordPress themes, products, plugins, and services for all industries. Though it initially started as a platform for blogs, today more than 30% of all the websites are built on this platform.
WordPress provides a great advantage to people looking to create accessible websites by creating different themes and plugins to improve accessibility. Hence, anybody who wants to create websites with accessibility in mind can pick a piece with web accessibility features. For example, a new theme such as Twenty Seventeen is already made with accessibility features.
Everything you decide to do on WordPress is entirely yours; you set the rules, pace, choose the mode of operations, pros, and cons, and you run your website as you would run your company.
With its users making up about one-third of the world's internet users, you cannot be stuck when using the platform because of the extensive support channels. These support channels can range from forums, slack channels to WhatsApp and Facebook groups; you are surrounded by people that can help you out of any obstruction in minutes.
Similarities and difference between WordPress and Wix
Just like WordPress, Wix is an AI platform and website builder rolled into one. It offers a drag and drops site builder to create small websites, and it offers a web hosting service and a domain name. Unlike WordPress, Wix is designed for small businesses such as restaurants, online stores, music artists, photographers, etc. The platform is optimized for mobile gadgets and devices.
Wix offers different packages, depending on your budget. It also has free services that have few functionalities and ads.
Unlike Wix, WordPress is free software; you don't pay any company or organization to use it, though you can decide to use some paid themes and plugins. You can get most of the services you can get on Wix and other platforms by starting for free on WordPress, but you only pay for your provider hosting.
Some WordPress statistics
WordPress (WP) started in 2003 as one of many tools for building a blog. The nature and build of the app made it possible for everyone to contribute to its development. This pushed WP to quickly grow beyond its original goal to almost unlimited plugins and specialized hosting providers. While WordPress's key users are still made up of bloggers, major brands like Sony, Walt Disney, MTV, the BBC, and New Yorker are started shifting their attention to it.
WordPress Statistics from 2019 is quite remarkable:
14.7% of the globe's Top 100 Websites are built on WP
More than 500 new sites are created daily with WP free version on wordpress.org
17 unique blog posts pop-up every second
According to the Word Campsite, currently, sites that use WordPress are over 75 million
This statistic is not exhaustive, but we are aware that WordPress is a top choice for major brands due to its dynamic nature and numerous plugins.
Most common problems associated with web accessibility
Have you ever imagined what it feels like for one or more sense organs to be impaired? Do you sometimes wonder if disabled people can access the internet? Perhaps, these thoughts have never occurred to you, but more and more people are starting to ask these questions. With the web being mostly built to be comfortably used by people with no physical disabilities, below are some of the problems being faced by disabled people when they use the web:
Visual: This has to do with impairments that have to do with the eyes. It includes blindness, different common forms of low vision and poor eyesight, and various forms of color blindness.
Motor/Mobility: this refers to the inability to use the hands, including loss of muscle control, muscle slowness, tremors, and amputation, due to conditions such as Parkinson's Disease, cerebral palsy, or stroke.
Auditory: this includes deafness or hearing impairments, including individuals who find it difficult to hear.
Seizures: examples are Photo epileptic seizures, which are commonly caused by flashing effects or visual strobe.
Cognitive/Intellectual: Developmental disabilities, difficulty in learning, and mental/cognitive disabilities, affecting memory, attention, developmental "maturity," problem-solving and logic reasoning, etc.
Most effective solutions
WordPress has numerous themes and plugins that enable web accessibility. Hence, it is said to be the best platform to build a website anybody can access, irrespective of their disabilities.
When we talk about assistive technologies to help persons with disabilities enjoy a robust web experience, WP has developed plugins that help access the web and its content. Here is a selection of the most effective internet accessibility solutions often used:
Refreshable braille display: this plugin allows to render text as braille characters that users with visual impairment can easily read.
Screen reader software: this plugin uses synthesized speech to read out characters on the computer screen when accessing a website.
Screen magnification software: these plugins help to enlarge what is being displayed on the monitor.
Speech recognition software: this helps to change voice into text.
Keyboard overlays: this helps to make typing more manageable and more accurate.
Free assistive technology from Essential accessibility enables persons with disabilities to type, move the mouse, or read the screen.
Other WordPress Web Accessibility features
Other examples of WordPress features and themes that enhance web accessibility are.
Accessible Fonts: The Accessibility Widget helps to create a font-size switcher widget for website sidebars. This way, readers on your site can easily change the text size according to their needs. This enables readers on the site to easily change the text size to suit their needs.
Text to Speech: For web users with sight impairment, having audio options is critical. One plugin that helps to achieve that is Speaker-Page to Speech. This plugin can create audio versions of posts and pages. The plugin offers human quality voices to select from and also supports more than 30 different languages.
WordPress Plugins
The most common plugins used to increase the accessibility of a WordPress website.
Conclusion
Research has shown that about 15% of the world's population has disabilities. So, thoughts about accessibility should not just be a webmaster's responsibility. Everyone, starting from website owners to project managers, graphic designers, editors, content writers, and anybody else involved in the website, should keep their thoughts about web accessibility in mind when carrying out or implementing their roles.
Hence, web accessibility for people with disabilities is essential; it is much more important than just directing traffic to your site. It is necessary to make sure everyone who lands on your web pages can easily understand and fully navigate the pages to get all the vital information and entertainment the website offers.