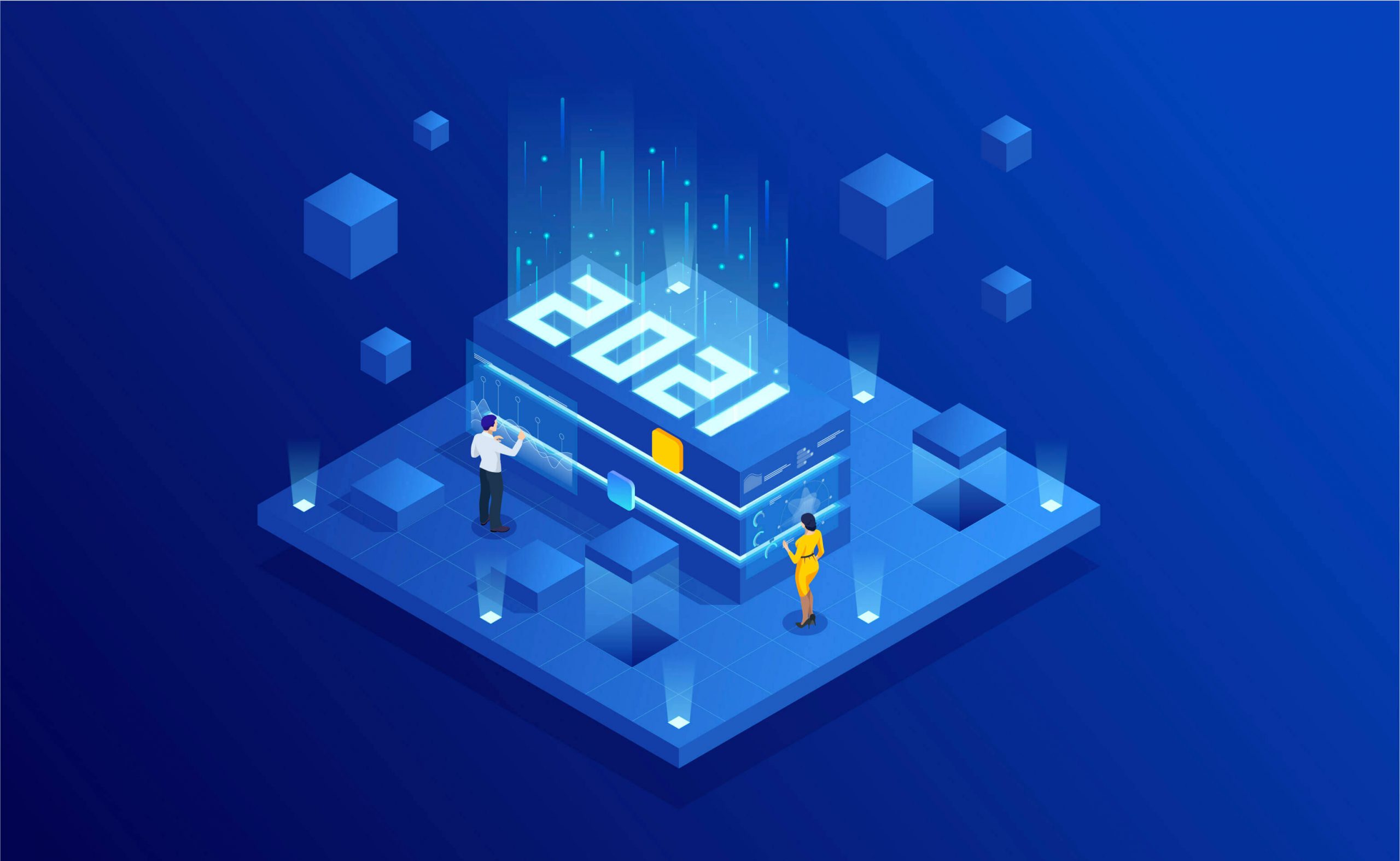 For more than 30 years, people with different disabilities are fighting for a worldwide web that is fully inclusive and accessible to all people. However, still 97% of websites are not complying with the global web accessibility regulations today. Due to the global pandemic, 2020 was a year wherein most people relied on technology more than ever. In our technological world, inaccessible websites should not be the reality. Foremost because there are countless options available to make your website accessible in just 48 hours. We help you out and listed the Best Web Accessibility Solutions in 2023. Because why wouldn't we all work together and make web accessibility our priority to help people with disabilities? Let's start 2023 with an accessible website and avoid a potential lawsuit.
Why should your website be accessible?
Imagine that you lose or don't have a clear vision, hearing, mobility, your concentration levels change, or you temporarily get a disability, i.e. you break both of your arms. You still want to make use of the Internet, as it is part of our everyday lives. When you are born with special conditions, you want to have the same online experience as everyone else. The social aspect of the digital world is as important as the informative aspect. Besides updating your website to be compliant is very easy nowadays. Web accessibility solution software is a comprehensive tool that can be quickly implemented to make your website completely accessible to individuals with specific disabilities. Want to learn more about disabilities and the barriers online take a look at this detailed disabilities guide.
Choosing Website Accessibility Solutions and Tools
Gone are the days when building an accessible website was costly. Today, you can make your website accessible at a decent price in a short time, thanks to the wide spectrum of automated and manual web accessibility solutions out there. Before settling for an accessibility solution, it is important to determine what solution type you want and its functionalities.
The first thing to consider before opting for an accessibility solution is to look at the features offered by a website accessibility platform. There are accessibility brands that offer strictly automated services, while some are exclusively manual-oriented. In between these extremes are web accessibility brands that offer a hybrid solution, a blend of both automated software and manual expertise to achieve 100% web compliance. EqualWeb, for instance, offers AI-powered automatic website audit, after which you can manually remediate your site by following the report generated by the automated scan. On the other hand, is ambitious to do it all, as the brand oversees all the processes from scanning to remediation to ongoing monitoring.
Update your website's accessibility today
People with disabilities can use your website when web tools have the correct design and code. However, several websites are currently built with accessibility limitations that make it extremely difficult for people with disabilities to use them. Having a website up to date which is conform to international web accessibility standards benefits many people, corporations, and society. There are solutions available that will keep your website up-to-date.
Our team of experts is specialised in the field of digital technology. They have spent hundreds of hours evaluating and testing many different web accessibility solutions to decide which platforms provide the best features, rates, support, and easy-to-use tools. With their market research, they have selected the best web accessibility solutions for 2023 and listed the best three solutions available today.
Top 3 Best Web Accessibility Solutions in 2023
Based on our research we have made a selection of the three best web accessibility solutions in 2023, based on our recent study, are:

Provides Litigation Support Package and ensures that your website complies 24/7.
AccessiBe gives its users the right features that can support the experience of the end-user of a website. AccessiBe incorporates two different elements that function simultaneously to ensure compliance: Automated Intelligence and Accessibility Interface. The AI part scans and analyzes the website by knowing each feature's function before upgrading its accessibility. It had 12 built-in languages, an AI application keyboard navigation, and screen reader optimization. The AI covers 70 percent of the WCAG compliance guidelines and rescans and reanalyzes 24/7. It provides a Litigation Support Package and ensures that your website complies 24/7.

The second part is the User Interface, web design, with adjustable font size and spacing, color changes, moving and flashing content can be paused. It offers an online keyboard and cognitive adjustments. In addition, AccessiBe focuses on Epilepsy Secure and ADHD Compliant profiles. Besides, the best of all is these apprehensive updates do not impact the pace of your website. Make your website comply with ADA and WCAG compliance requirements. Not only does AccessiBe have an outstanding speed approach, but it can also even upgrade the website in just two days. It is one of the most accessible and reliable websites out there. AccessiBe provides a detailed monthly compliance audit report which makes the journey to full compliance very easy.



UserWay
Free AI-powered accessibility widget and easy and quick configuration.
UserWay has developed an AI automatic accessibility program in the form of a widget you can download, install and immediately update your website on web accessibility. Userway runs seamlessly on every network or website. The widget improves keyboard navigation, pause moving content, improves page structure, color contrast, font readability, color, size adjustments, making links and forms accessible, and making images understandable for the visually impaired. This software solution is the best choice when you want to comply with ADA and Section 508 regulations.

When you have a government website, this is the platform you should take a look at. Its entirely compatible platform offers 100% online connectivity to customers all over the world. The main features you're looking for are UserWay check and content moderator. Free AI-powered accessibility widget and easy and quick configuration. The UserWay Accessibility Audit, UserWay Accessibility, Usability Scanner, and UserWay Accessibility Widget are the features you need to explore today. Do you want your website to be accessible to 700 million people worldwide? Check out the unique UserWay's Dyslexia Font and a range of language options.

EqualWeb
Focuses on excellent user experience and accessibility training for an in-house development team.
Equalweb has over 20 years of experience with people with disabilities. Their solution software has been installed on over 100 million web pages around the world. You can be sure this platform knows what it is doing. Their priority is to offer an exemplary customer interface and independent support technologies. The EqualWeb Usability Checker plugin is the first step to complete web accessibility. The Accessibility Checker can automatically browse through the website to find any accessibility issues; quick and easy method. EqualWeb offers five separate packages to make sure the update matches your requirements. EqualWeb focuses on excellent user experience and accessibility training for an in-house development team. Want to show the world your website conforms the WCAG compliance? EqualWeb provides you with an Accessibility Statement. Start now with one of the easiest browser plugins to use.