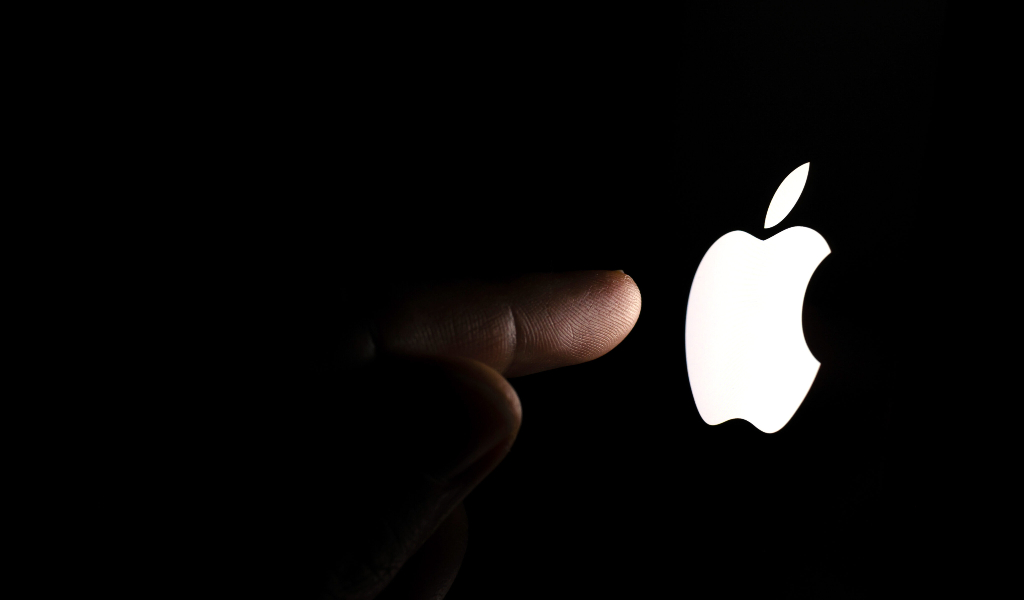 While digital and technological advancements are constantly unlocking new capabilities, big brands are still neglecting the field of accessibility. A 2021 report suggests that the largest tech players like Google, Apple, Microsoft, Facebook, and others have continuously excluded people with disabilities from effortless and equal access to their services.
Luckily, some advancements have been made over the years and they're continuing to happen.
Out of all tech giants, Apple is the one that has probably carried out the biggest number of initiatives as far as accessibility is concerned.
In 2021, it did launch a couple of important features that made Apple products a lot easier for people with disabilities to use. SignTime, an update rolled out in May 2021, enabled Apple Store and Apple Support customers to get in touch with sign language interpreters on demand. Assistive Touch for the Apple watch also became available.
Also during the year, the company announced the introduction of TD Pilot – eye-tracking technology that makes it possible for people with very limited mobility to control their iPads.
Luckily, this isn't the end of the story.
In May 2022, Apple announced that a whole new host of accessibility features will be rolled out later on during the year.
New Navigation, Health, and Communication Tools
As per the official Apple announcement, these accessibility features will focus on a couple of key aspects pertaining to the use of the company's products.
The new collection of accessibility software features is aimed at facilitating navigation and connectivity the most. These will also rely on the power of machine learning to give people with disabilities better, more reliable, and personalized solutions.
Some of the biggest advancements announced include Door Detection (allowing people with vision problems or blind individuals to easily navigate the last few feet to their end destination via an iPhone or an iPad), Apple Watch Mirroring (giving people with physical and motor disabilities a chance to use assistive features like voice and switch control via an Apple Watch from their iPhone) and live captions on iPhone, iPad, and Mac.
Apple is also intending to expand support for its VoiceOver – the screen reader that's compatible with all of the brand's products. By using VoiceOver, a person with a disability can effortlessly access their device based on a spoken description. Later on in 2022, 20 new languages and locales will be added to the VoiceOver support.
Some Additional Apple Accessibility Features to Top It All Off
And if that great host of new functionalities isn't enough, Apple has announced a couple of additional innovations aimed at improving accessibility even further.
Buddy Controller will make it easy for Apple customers to ask a care provider or someone they know to help them play a game. It brings together two different game controllers in one, enabling multiple controllers to drive the input for a single user.
Sound recognition will be getting an upgrade. It will become customizable, gaining the capability to recognize sounds only specific to the respective person's environment. For example, a doorbell or a unique appliance will be recognized from that point forward.
Siri Pause Time is another new accessibility feature worth mentioning. With it, those dealing with a speech impediment can adjust the amount of time that Siri waits before responding.
Letter-by-letter input for the Voice Control Spelling Mode will make it possible to dictate custom spellings. And finally, Apple Books will offer new themes and customization options. Some of those are going to include bolding text, line adjustments, character, and word spacing adjustments, and others.
Marking Global Accessibility Awareness Day for the Second Time
Apple is doing its accessibility announcement in May for the second year in a row.
Something similar occurred in 2021 when the company made an upfront announcement about SignTime, AssistiveTouch for Apple Watch, new eye-tracking capabilities for iPad, VoiceOver image exploration, bi-directional hearing aids, and audiogram support in Headphone Accommodations, and a few others.
The month and date aren't chosen randomly,
Apple's upcoming roll-outs are presented to the general public shortly before Global Accessibility Awareness Day (GAAD).
Taking place on May 19 in 2022, GAAD as its name suggests focuses on inclusion and facilitated digital access. It sheds light on the issues that more than one billion people on the planet struggle with on a daily basis.
To further mark GAAD in 2022, Apple has launched a couple of additional initiatives focused on accessibility.
During the week leading up to GAAD, Apple stores throughout the world offered live sessions aimed at helping customers with accessibility issues discover and make better use of the available features aimed at improving their digital access. Apple's social channels also highlighted how-to content entirely dedicated to accessibility.
Also during the week, Apple launched the Accessibility Assistant shortcut to help make recommendations about accessibility features on the basis of the user's habits and preferences.
As a part of its awareness campaign, Apple has also made it possible for users to explore apps with a focus on accessibility. Also, clients could download the moving stories of app creators, access the Transforming Our World collection in Apple Books, and gain more insight from the Apple Podcasts focused on technology and its incredible role in advancing accessibility.
Apple Music featured the Saylist Playlist – a collection of playlists focused on different sounds. These have been presented as fun and engaging speech therapy aides. Similarly, Apple TV did a highlight on the latest movies featuring authentic representation for people with disabilities. Unfortunately, at the time being, only 22 percent of people with disabilities on the big screen are portrayed authentically. While that's a major increase from the five percent in 2016, there's still quite a lot of room for improvement, and initiatives like the one by Apple TV can shed more light on why authentic media representation matters.