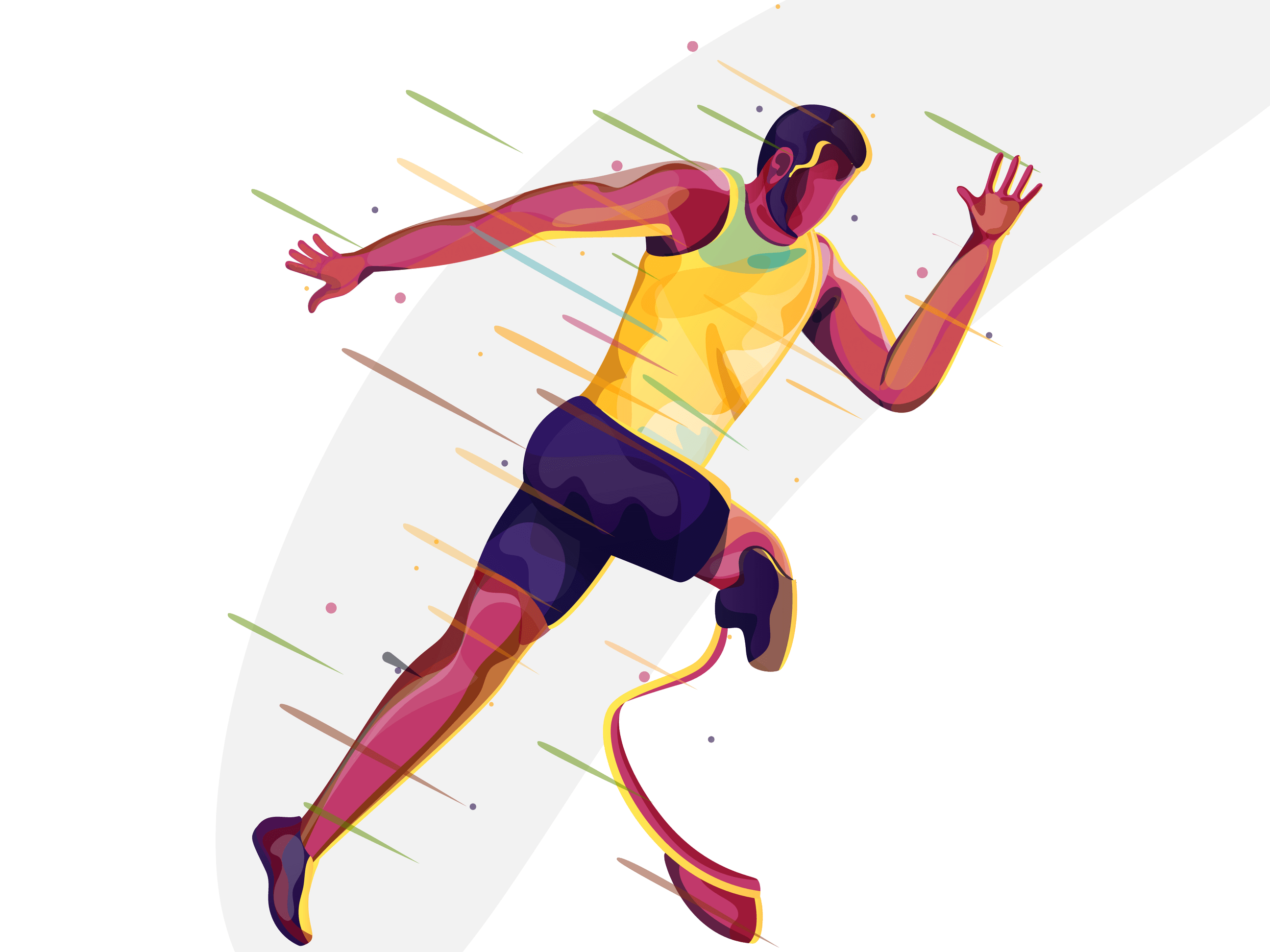 Paralympics might be one of the most glorious examples of how we can achieve true inclusion.
We may reach Equality from mutual respect and understanding. An understanding that may arise and truly be embraced when society stops seeing disability as social exclusion. In fact, this is the true meaning of the Paralympics; Inclusion for all humans that wish to be involved fairly and equally into the norm of the plenty.
Each day, society evolves to a more open-minded entity. In fact, more and more laws globally protect the disabled rather than excluding them. Unquestionably, the Paralympics is one of society's ways of showing empowerment and determination for inclusion.
In brief, we will be taking a closer look at the history, heritage, and how important part the Paralympics means. Without further ado, let's start from the beginning.
The history of Paralympics
Starting with the term "Paralympics", which is rooted in Greek. "Παρά" means alongside in Greek, with the association being that the Paralympics come to parallel with the Olympics. This term first came to be used regularly during the 1988 Seoul summer Olympics. However, the first recorded Paralympics occurred much earlier than that.
The first event which was officially recognized and planned for disabled competitors was in 1948. The first Paralympics took place at the same time as the "International Wheelchair Games". A brainchild of Dr. Ludwig Guttmann. Legends such as George Eyser tested their mettle against Olympians without disabilities as early as 1904.
This, though, was different. Dr. Guttmann organized this event in which, WWII veterans who suffered injuries to their spinal cords competed. Hence he ushered inclusion into a new era of understanding and compassion. He showed their heroism and determination to the world.
His efforts were successful, and the same competition was held 4 years later, in 1952. This time, both Israeli and Dutch veterans joined in, making it the first international sports manifestation of its kind.
Nowadays, thousands of athletes from over 100 countries compete every four years, and in front of a huge global audience.
Now that we have introduced you to the Paralympics, let's get to know more about who's may join them. In fact, we will look at the struggle of these athletes is helping improve inclusivity in other areas of society.
Paralympics and Inclusion: Who can compete, and what categories do they take part in?
Unfortunately, the sheer number of disabilities in our world means that Paralympians and their ailments have been classified into ten different groups. These are athletes with:
Visual impairments
Intellectual impairments
Passive movement range
Limb deficiencies
Leg-length impairments
Hypertonia
Short stature
Ataxia
Athetosis
Muscle power impairments
Analyzing the basic distinctions, we continue to further break down on a sport-to-sport basis. The way these classifications work is another milestone on the road to complete inclusivity in sporting competitions.
Consequently, this changed irrevocably from earlier years when competitors were allowed or disallowed to compete purely based on their medical testing. Today, the system is much different, with the athletes being classified for competition based on a mixture of medical results and functionality. This has opened the door for athletes that were automatically nixed in earlier times, including many more athletes than in years past.
Paralympics and Inclusion: What is T20?
T20 is another classification for disability athletics, specifically for jumping and track events. It covers the inclusion of those athletes with intellectual impairments or disabilities. Those classified under T20 rules need to meet the following criteria:
They need to have an IQ score of below 75
These athletes suffer from severe limitations in their "adaptive" behavior, meaning that they have issues with either communication, health and safety issues, social interactions, home living, self-care, and more issues.
Paralympics: Which categories can they compete in?
Now, when it comes to the actual sporting side of things, 23 categories are part of the Summer Paralympics, while five are on the Winter program. Organizations such as the IPC (International Paralympic Committee), the IWAS (International Wheelchair and Amputee Sports Federation), and others are the ones that regulate these competitions.
Categories:
Archery
Athletics
Badminton
Boccia
Canoe sprint
Cycling road
Cycling track
Equestrian
Football 5-a-side
Goalball
Judo
Powerlifting
Rowing
Shooting
Sitting Volleyball
Swimming
Table tennis
Taekwondo
Triathlon
Wheelchair basketball, fencing, rugby, tennis
If you weren't already in awe of these determined souls, just look at what sports they are taking part in in spite their disabilities. Powerlifting, Triathlons, Canoe sprints, Taekwondo, and many more feats of skill and strength are undertaken by these athletes.
Paralympians are the real sports heroes we should be idolizing.
That's not to say, of course, that we do not already idolize them. However, if we are to continue the fight for full inclusivity, these warriors need to stand on equal footing with Olympians because their accomplishments are no less impressive. In fact, in most cases, they are more impressive, given the circumstances, which is why the popularity of the Paralympics has grown exponentially. I definitely think that in the past decade or so, the popularity of the Paralympics jumped to higher numbers.
The Paralympics in Athens in 2004, for example, drew in a cumulative audience of 1.85 billion people worldwide, which is impressive, but wait till you hear the more recent numbers. The exponential growth is clear to see just 4 years later when the Beijing Paralympics drew in a cumulative audience of 3.84 billion. By the time we reached the Rio Paralympics in 2016, more than 4.11 billion people were watching these modern-day heroes in action!
Paralympics and Inclusion. What makes them so important and why do they stand out so much in the race to equality.
I will answer this with two words – Empowerment and inclusivity. I can not believe that the human race, throughout our history, we treated less fortunate people as second-class citizens, but unfortunately, it exists. In fact, would like to believe that we evolved past such unfounded prejudice.
Inclusivity, however, does not pertain only to the treatment of the disabled by their fellow Earthlings, but to infrastructure as well. This is something that our civilization is getting better and better at understanding. This means that the disabled are getting more attention and more resources dedicated to helping them live as normal a life as possible.
In this discussion, the Paralympics are always front and center. That's because, without them, it is questionable that the plight of the disabled would have been brought to light as forcefully and as grippingly. Simply put, when you watch a person complete a feat of strength or skill that befuddles you, especially when they are disabled, it births compassion and pride. You spare no thought to their disability and its limitations. This is how the whole of society should be treating all disabled people because their daily struggle is sometimes as hard as competing at the Olympics.
Thankfully, with the Paralympics came greater exposure of inclusivity issues, with a concentrated effort being put in from year to year to improve conditions for the disabled.
Paralympics: The conclusion
In summation, the battle for inclusivity continues, whether it be on the courts and courses of the Paralympics, everyday life, or the online world. It is mighty empowering seeing someone with the same disability as you capable of competing on a very high level athletically. This makes Paralympians the perfect idols and motivators for those who also suffer from impairments, whether physical or mental.
They also motivate those fighting for a completely egalitarian society to continue their struggle, meaning that complete inclusion is inching closer day by day. The exposure that these disability issues receive when more than half the planets' population tunes in to watch the Paralympics is crucial for the struggle to gain new allies.
Therefore, the Paralympics themselves are a paragon of inclusivity. Next time you tune in, make sure to spare a thought for what these brave souls are going through. This might just jolt you into action and convince you to become part of the fight for full inclusivity. The Paralympics and the importance of inclusion have truly never been greater.