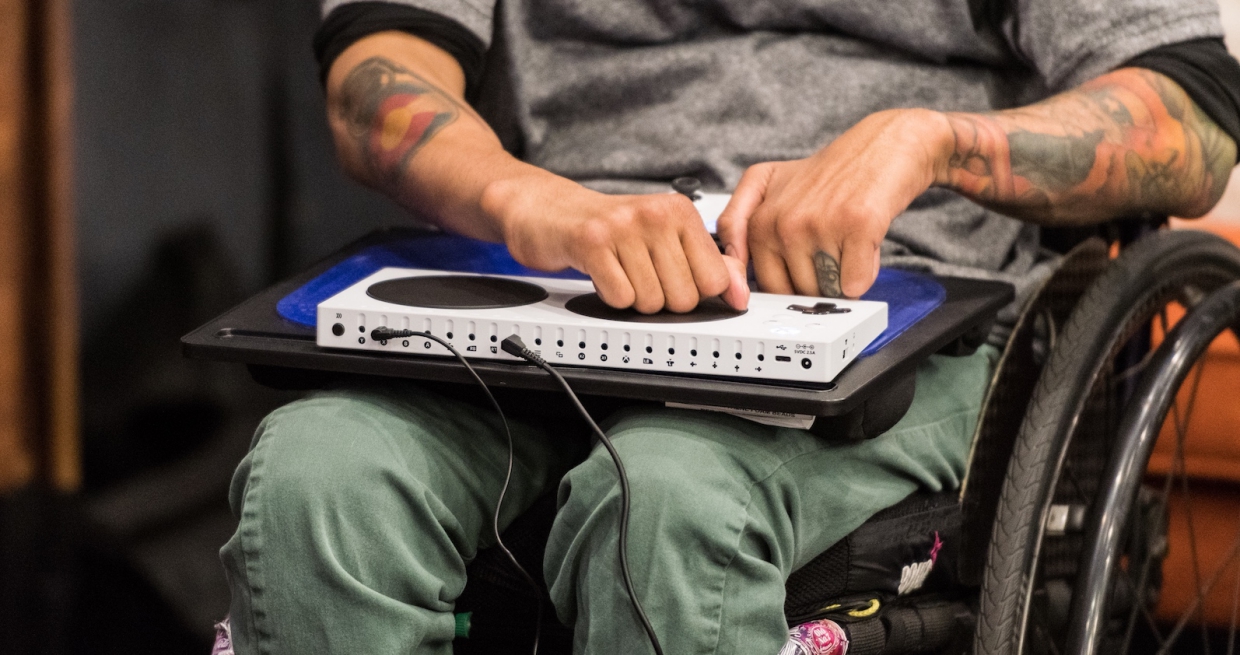 Lots of progress has been made in 2021 in the world of gaming as far as accessibility is concerned.  According to The State of Accessibility in Gaming in 2022 report, people with disabilities make up about 20 percent of the world's gaming population. When it comes to an industry worth 180 billion dollars, that's a massive clientele in need of proper representation.
Awareness and advocacy have been growing due to more diverse voices being heard and given a platform than ever before.
Such efforts seem to be paying off as far as accessibility efforts in 2022 are concerned.
Recently, Xbox accessibility director Anita Mortaloni gave an interview in which she discusses some of the latest steps undertaken to guarantee effortless, equal access. What's most interesting about it is the fact that a partnership with the disabled community is central to the execution of new features. That's one of the biggest essentials when it comes to improvements that actually represent and can result in notable accessibility enhancements.
Xbox Gaming Accessibility Initiatives
For many years, Xbox has been one of the pioneers as far as gaming accessibility goes.
Back in 2018, the company launched its well-known Adaptive Controller – the only first-party controller that's primarily concerned with accessibility. Adaptive Controller makes it possible to connect various types of external devices to create an entirely customized experience. Inputs get controlled with an assistive device and these provide excellent opportunities for various groups of disabled players (primarily those dealing with mobility issues).
In 2021, additional accessibility upgrades were introduced. Xbox announced that it would be making the identification of games with accessibility features in its official digital shop easier. That move was needed to help players with disabilities make better and more personalized choices instead of spending money on games that simply weren't a good match.
Obviously, Xbox accessibility features already abound. But there's a lot more the brand can accomplish and according to Mortaloni, the future of accessibility looks bright.
The Future of Video Game Accessibility on Xbox
A couple of announcements paint a picture of the Xbox accessibility settings and hardware upgrades that will be integrated into the gaming experience in the near future.
Firstly, Xbox released a detailed blog post by Anita Mortaloni on May 19 – Global Accessibility Awareness Day (GAAD). Three main directions will be focal to further accessibility enhancements in the future – the creation of inclusive communities that foster the power of gaming to bring people together, enable accessible design and development through a partnership with the disability community, and finally – continue investing in accessibility for the creation of tailored and functioned features aimed at guaranteeing an equal and all-encompassing gaming service.
Some of the specifics highlighted in the blog post include:
Minecraft Education Edition – a new world focused on accessibility that's been put together in collaboration with Peel District School Board in Canada's Ontario. Through it, students can explore the hindrances that people with disabilities face in the real world.
American Sign Language (ASL) Xbox Twitch channel: featuring ASL interpretation for approximately 25 hours of live stream every single week.
New mental health accessibility guidelines: the update was published in May 2022 to include feedback that was once again received directly from the disability community. The new guidelines cover two primary fields – how in-game characters with mental illness are depicted and how game content is categorized as far as potential triggers are concerned.
The creation of a gaming accessibility resource hub: to provide extensive guidelines and useful information to cover key topics like testing tools, game engines, and other resources developers may use to keep accessibility central to their work.
Ne console and platform accessibility features: among other enhancements, these Xbox accessibility features make it easier to enjoy gaming through a high degree of customization. Some key improvements include Console Silent UI that allows for additional audio to be muted, the addition of tooltips for remapping on the Adaptive Controller, size changes, and others.
Gaming – A Fundamental Human Right
Anita Mortaloni has announced repeatedly that playing games is a fundamental human right to which everybody should be given access. Based on the accessibility initiatives undertaken by the brand, these aren't just empty words.
And these initiatives don't just focus on hardware or software improvements.
According to Mortaloni, Xbox Accessibility Insider League (XAIL) is one of the biggest initiatives that goes beyond simple product tweaks.
XAIL is a group of nearly 160,000 members who identify as people with disabilities or allies to the disabled community. The aim of this community is to help Xbox developers get actionable tips and real-world feedback on their work. Through such communication, making practical accessibility enhancements becomes a much easier task.
"We are going to continue to put accessibility first and make it an embedded part of our culture," Mortaloni said.
In her words, the initiatives undertaken by Xbox are not enough to drive permanent and notable change. Getting better at accessibility necessitates mutual efforts and collaborative work, Mortaloni said. Hence, sharing best practices and partnering with others is the essential required to see the massive changes required to truly turn gaming into a fundamental human right.
As per the executive's final interview statement, Xbox accessibility will continue to be an embedded part of the brand's culture. Identifying barriers to play and designing solutions to overcome those will ultimately result in a fun experience for everybody.
Xbox's team has adopted long-term thinking on the topic of accessibility and it shows in all of the initiatives that have been highlighted recently. Hopefully, meaningful and actionable changes will continue being made to make something as exciting as gaming a regular part of everyone's life.